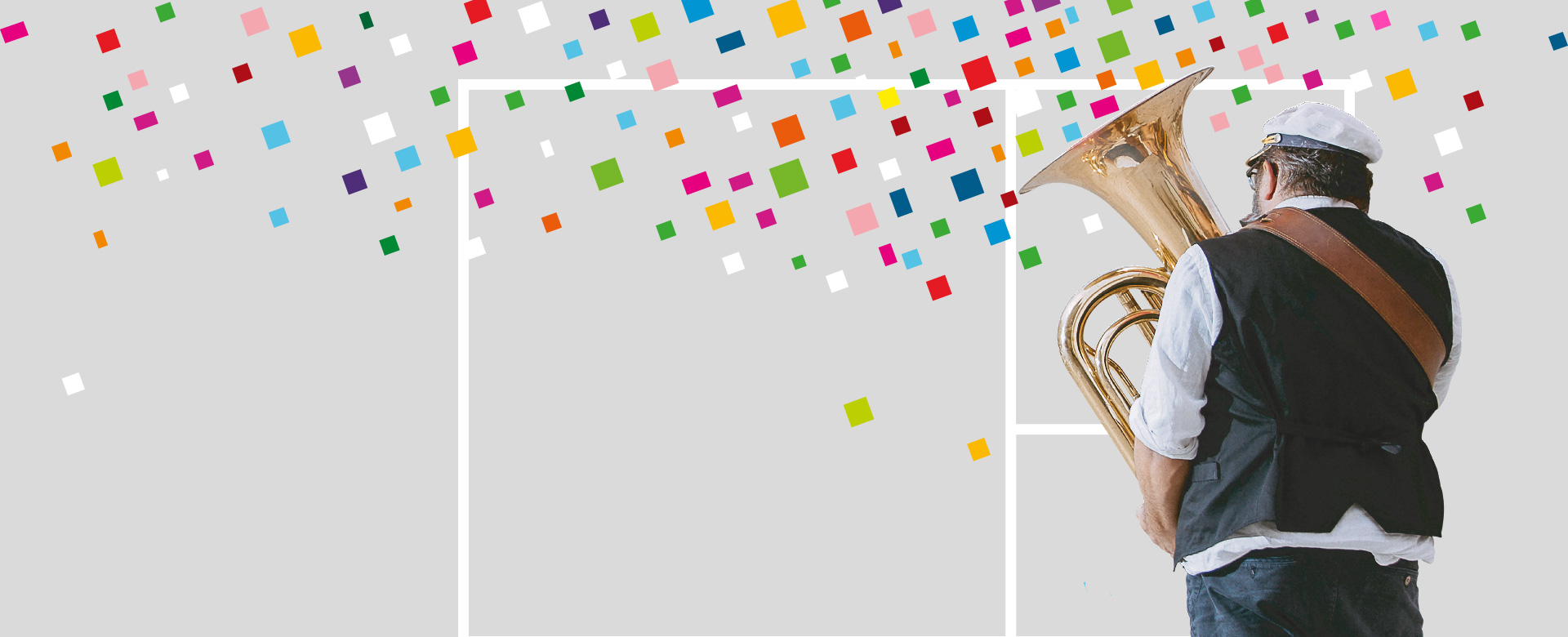 OPEN THE FUTURE! Three days of celebrations for Matera European Capital of Culture 2019
The curtain goes up on our extraordinary year.
From the morning on, bands coming from all the villages in Basilicata and from Europe will enliven the city, marching with their instruments on the 19th of January, although three days of celebrations will take place in Matera during the entire weekend of the Opening Ceremony.
Here is the full program of the weekend of the Opening Ceremony of Matera European Capital of Culture 2019 starting from 18th of January until 20th.

SIGHTS MAP OF THE OPENING AND USEFUL INFORMATION



THE PROGRAMME OF THE OPENING WEEKEND
18th January
Discover the light installations of Lumen | Social Light and the artworks of Matera Alberga
Prior to the opening ceremony, discover the city and its new artistic and luminous installations. Two projects reflecting the heart of Matera 2019, with citizens at the centre!
Lumen | Social Light
curated by Giovanna Bellini and Open Design School
Project supported by Enel and Calia Italia
Fifteen original light installations, to illuminate the past and the future of Southern Italy and create new ways to explore the city. Lumen rediscovers the ancient tradition of street illuminations, built by the local community and renowned specialised companies from Southern Italy. Guided tour whilst places last. To discover the Lumen light installations, tours departing from Porta Pistola at 6:00 pm.
Matera Alberga
curated by Francesco Cascino and Christian Caliandro
in collaboration with Consorzio Albergatori Matera and Municipality of Matera
Project supported by the Carical Foundation
Contemporary art leaves the museums and moves to spaces that have always been a symbol of hospitality between inhabitants of a city and its visitors: hotels. With installations of contemporary art that evoke the ancient neighbourhoods of the Sassi of Matera, the Matera Alberga project reflects on the relationship between contemporary art and everyday life.
Visit the art Installations and meet the artists from 11.00 to 5 pm: Alfredo Pirri at Corte San Pietro, Filippo Riniolo at Locanda di San Martino and Dario Carmentano at Hotel Dimore dell'Idris, all located in the "Sassi" area.
19th January
Opening Ceremony of Matera European Capital of Culture 2019
A full day of celebrations throughout the city to kick-off the year as European Capital of Culture! The entire region of Basilicata comes to Matera and Matera welcomes Europe: 2019 musicians from capitals of culture all over the continent and regional towns and villages will unite and perform in the streets of Matera. From the Cava del Sole, to the residential neighbourhoods and up to the Sassi, the city will be filled with music, lights and colours!
The program of the day
1_Open Sounds / from 10:00, Cava del Sole
All citizens are invited to the opening ceremony at the Cava del Sole with music and anthems from all over Europe. On stage Filippo Solibello from Radio 2 and Doris Zaccone from Radio Capital, presenting the performance of the first 14 bands, 7 from Basilicata and 7 European.
Cava del Sole will be open to the public from 9.30 to 11.30. The road to Cava del Sole will be closed to cars. There is an organized shuttle service leaving at 9.00 (last departure at 10.45) from Zona Paip 2 (zona mercato) and from Piazza Matteotti.
02_Open City / from 13:00, Rioni di Matera (neighbourhoods)
Borgo La Martella (Teatro Quaroni), Serra Rifusa (Parrocchia Maria Madre della Chiesa), Villa Longo (Associazione Anziani Uniti di Matera), San Pardo (Guinness Pub), Piccianello (Scuola Primaria Marconi), Spine Bianche (Parrocchia S. Pio X), Serra Venerdì (Scuola Primaria Pascoli plesso Nitti), Lanera (Scuola Primaria Padre Giovanni Semeria), Cappuccini (Caritas), Agna-Le Piane (Casino Padula), San Giacomo (Scuola Bramante Piazza degli Olmi).
Musicians will bring Matera to life and be welcomed to the neighbourhoods by locals in a great convivial moment. The city becomes home: as the doors of houses, schools, parishes and associations are opened to welcome the bands.
03_Open Lights / from 16:30, Sasso Barisano and Sasso Caveoso - Piazza Duomo
As the sun goes down, the Sasso Barisano, like a meteor, will sparkle with thousands of lights; the voices of two polyphonic choirs will resonate from Piazza Duomo and in contrast the technological installations of Lumen/Social Light will shine from Sasso Caveoso.
04_ Open Show / from 19:00, Piazza San Pietro Caveoso
Musical performances will be conducted by Stefano Bollani with both national and international guests on stage whilst live on RAI presented by Gigi Proietti after the greeting from the President of the Italian Republic Sergio Mattarella. A spectacular show of fireworks will follow.
Please note that this part of the Ceremony has limited access for security reasons.
05_Open Future / from 20:00
A party on the move The show will spread from the Sassi to the alleys and streets, under the stars and in the bars, with performances by national and international artists. A great procession of 2019 musicians into the streets of the city: from Via Ridola, via del Corso, to Piazza Vittorio Veneto.
From 5pm to midnight shuttle service will be provided from Zona Paip 2 (zona mercato) to Piazza Matteotti.
Music venues, bars and clubs will be hosting dj sets, live music shows and performances during the whole night.
OPEN THE NIGHT
After-party bars
1806 Cafè - Via Lucana 238
Swinging to 2019
Dj set by Babysan: swing, rock'n'roll, 60s beat and vintage sound
Area 8 - Via Casalnuovo,15
Gigi Procino & Rocky Labarile + PLAY!GROUND LIVE NORDIC with Aarhus Band
Dj set Nu Disco-Funky-Deep House
Bollicine - Via Casalnuovo, 18
Swing for Matera 2019
Live swing music with Di Marzio Band
Mosto - Via D. Ridola, 18
Dj set with electro music marked by contamination of ethnic music
I Due Sassi Cafè - Piazza del Sedile, 24-25-26
Rockin'Sassi
Country, swing e rockabilly with Crash Boom Bang.
Special guest: Antonello Gravela
Birrificio 79 - Via delle Beccherie, 56
Capital Night Party
Dj set by Debora & Dario: jazz, soul and hip hop
Agriristories - Via Sette Dolori, 62
WUNDERKAMMER, Basilicata in a room
Contemporary Art and vernacular performance. Music by folk band Matera
Donna Bruna - Via Madonna delle Virtù, 29
Matera in Jazz
Jazz, soul, r&b with Overwander
Grieco Collezioni Donna - Via XX Settembre, 22
"Profumo di Donna della Magna Grecia"
Art Exhibition and jazz music
Loris Garage - Via Ascanio Persio, 34
Welcome Capital
Dj set house commercial
El Tablao - Via C. Beccaria, 10
"Napoli e dintorni"
Neapolitan folk music
The opening ceremony will continue on 20 th January as the European and local bands perform in the squares of the towns of Basilicata.
20th January
Exhibitions co-produced with the Polo Museale of Basilicata
ARS EXCAVANDI
curated by Pietro Laureano
"Domenico Ridola" National Archaeological Museum
from 12.00, entrance with passport
The first main exhibition of Matera 2019 will open after the opening ceremony, dedicated to the history of underground cities, a shining example for the future of our planet.
MATER(I)A P(I)ETRA
Photographic exhibition by Carlos Solito
Palazzo Lanfranchi - Piazzetta Pascoli, 1
from 12, entrance with passport
Two distant sisters united by stone: rebuilding the link between Matera and Petra, UNESCO twins, by the photographer Carlos Solito who, with video and forty paired images, unites places, people and atmospheres of two cities, weaving a network of continuous references.
Find out all the info of Public Interest, Security and Accessibility for the Opening Ceremony.