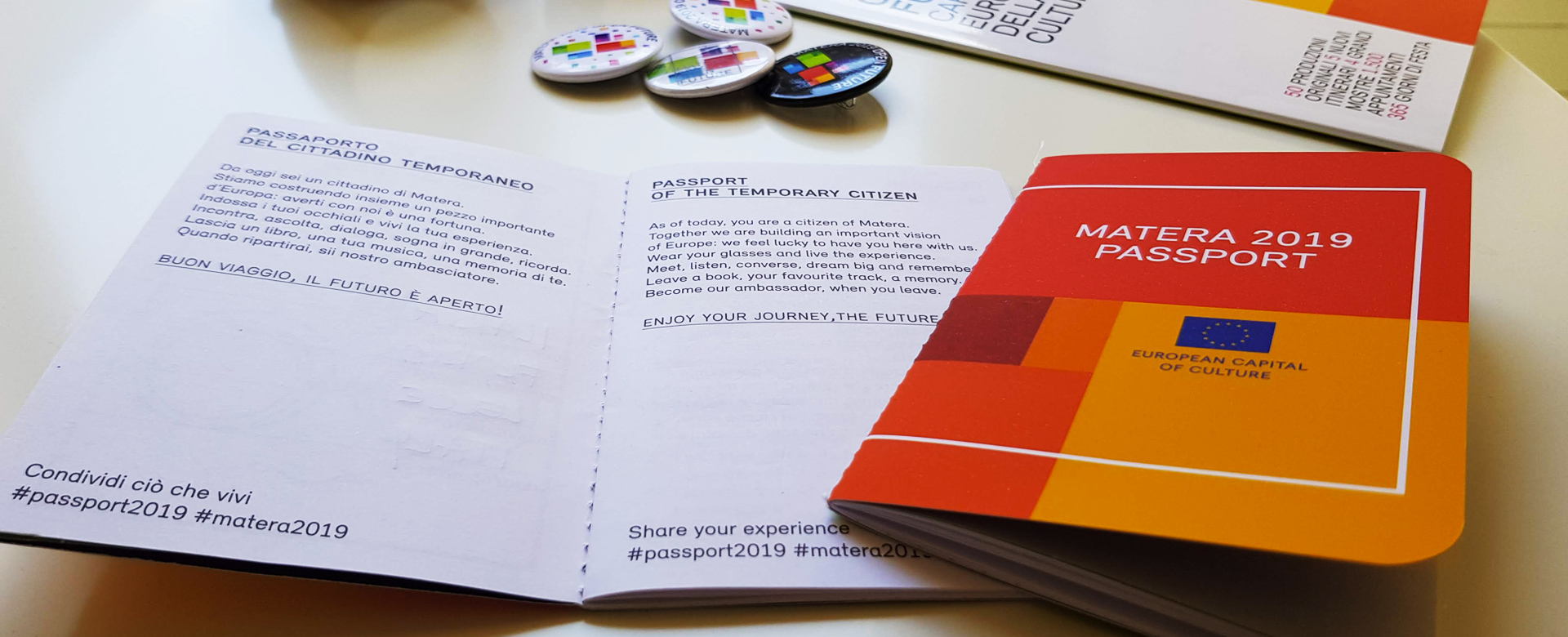 The temporary citizen of Matera 2019
The Passport is proof of your citizenship and makes everyone feel part of the great workshop that is Matera 2019.
It is closely associated with the concept of temporary citizenship, so that your experiences this year in Matera and Basilicata make you feel you are contributing to a new idea of community and that the focus is no longer on the place but on the community that re-energises the place (this is also the aim of projects like People Places and Purposes that radically alter the idea of centre and periphery).
This is why we have written a decalogue, ten positive rules, on the meaning and on a new way of inhabiting places through their communities, so that everyone becomes an active part of a regeneration process of towns, cities and the local area.
This is a new way of looking at tourism (often seen as an increasingly invasive and gentrifying element) as a model for new social relations, based on the ability to take a more pro-active approach to the continuous migrations that life imposes on us.
Decalogue of the temporary citizen
1. I commit to being a responsible temporary citizen
2. I will take care of the spaces inhabited by nature and humans
3. I will read the stories and memories of this place, through the eyes of those who experienced them
4. I will listen to the sounds of what I see, through the words of those who live here
5. I will look and search for the the soul of this place, its community
6. I will be nourished by the dialogues generated together
7. I will share the knowledge that this land teaches me
8. I will take part in its future, conscious of its past
9. I entrust, that which I have to offer, to this place
10. I will take with me the citizen I have become