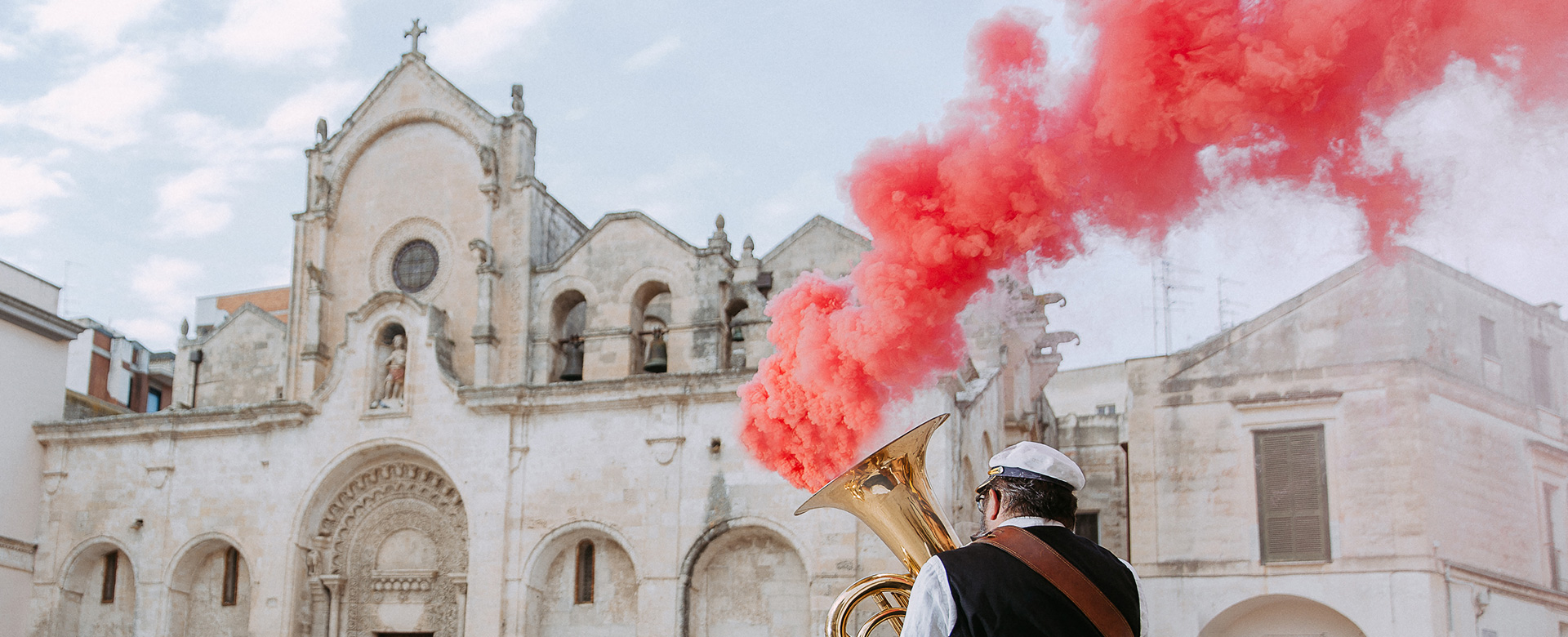 OPEN THE FUTURE!
Opening Ceremony of Matera European Capital of Culture
To play in a band, teamwork is needed: not only complete knowledge of the instrument and of music, but also coordination and commitment to creating a common work together. All of this is part of the tradition that for centuries has been carried out by the musicians of Basilicata in the 131 municipalities that make their marching bands a source of local pride and the real cultural strongholds around the area.
These musicians have been chosen to start the opening ceremony for Matera: European Capital of Culture 2019 and they will not do it alone: bands from all over Europe will march alongside, making a total of 2019 musicians who will converge in Matera as they make their way via the main routes from Murgia and Gravina, their music resounding throughout the city streets.
During this extraordinary outdoor party, of unprecedented size, the musicians will be welcomed by residents in their homes in the districts of the city, decorated for the occasion. When the sun goes down, the Sasso Barisano and the Sasso Caveoso will be illuminated by thousands of lights and the technological installations of the Lumen/Social Light project. An exceptional artist, Stefano Bollani, will conduct the musicians during the jam session at 7 pm, followed by the President of the Republic Sergio Mattarella, who will give the official opening speech of the event.
Find out the programme!
Realized in co-production by RAI – Radio Televisione Italiana (Italian Public Broadcasting Company).
Co-organizers: Town councils of Matera and Basilicata, ECoC network
Artistic coordinator:
Roberto Tarasco