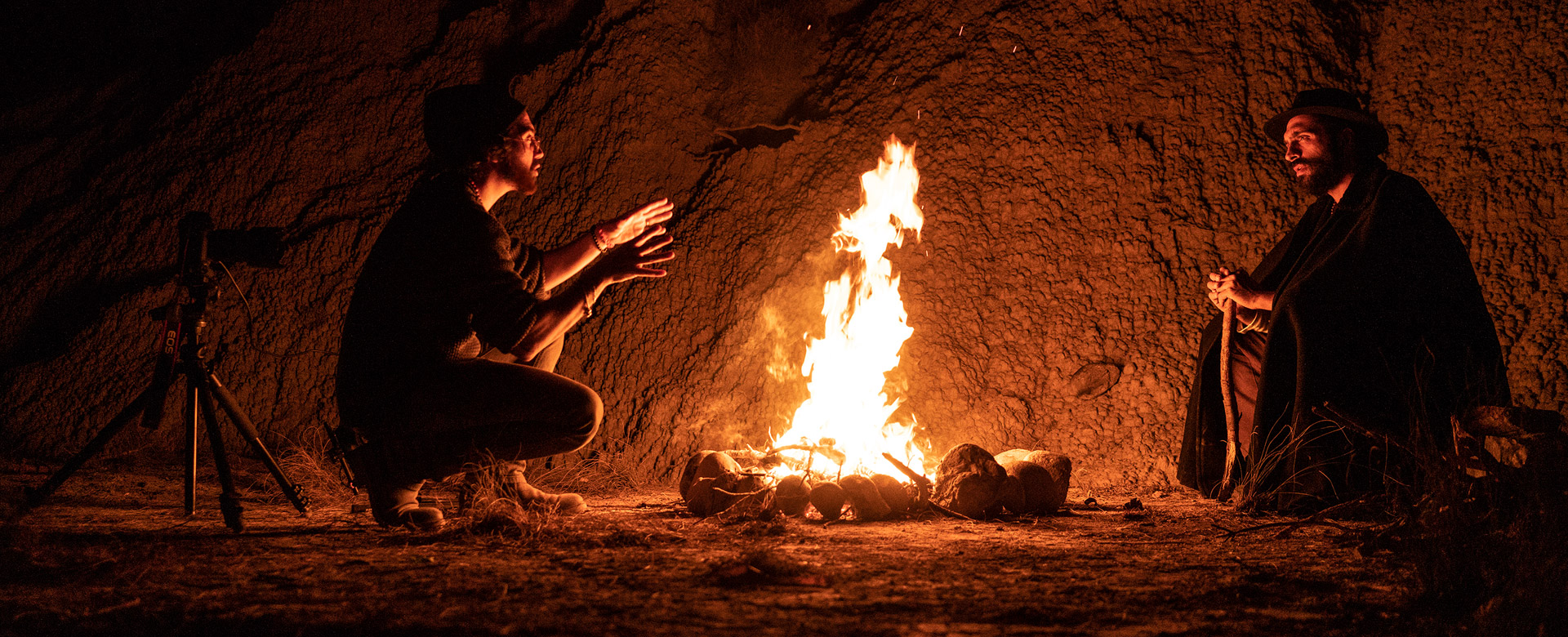 Mater(i)a and P(i)etra
Few would admit it, but Petra and Matera are sisters, born of the same mother rock and connected by a common thread made of stone that unites them for thousands of kilometres.
Two cities so different that nobody would think to place them side-by-side: one in the South of Italy, a town of borders and contrasts, today the heart of European culture; the other located in the mountains of the Middle East, for centuries under the guidance of Arab populations, and named a wonder of the modern world.
Reconstructing this connection is the goal of the photographer, director and writer Carlos Solito who, with the project MATER(i)A P(i)ETRA, brings together the two places to embark on a journey through the territories of Basilicata and Jordan.
Both are cities carved into the rock, have nurtured rock civilisations and are equipped with ingenious underground canalisation systems, Matera and Petra, already twinned via UNESCO, share a unique atmosphere that is documented in the Solito project.
Evoking sounds, scents, landscapes and inhabitants of these two worlds, the Città dei Sassi is united with that of the Nabateans by a short film and 60 photographs: 30 pairs of subjects of all ages and walks of life pose in front of the camera, establishing a network of links and references made of stillness and ancient flavours, solemnity and irrepressible beauty, like a kind of shared soul.
Project Partners:
Jordan Minister of Tourism and Antiquities, Jordan
Regione Basilicata, Italy
Petra Authority, Jordan