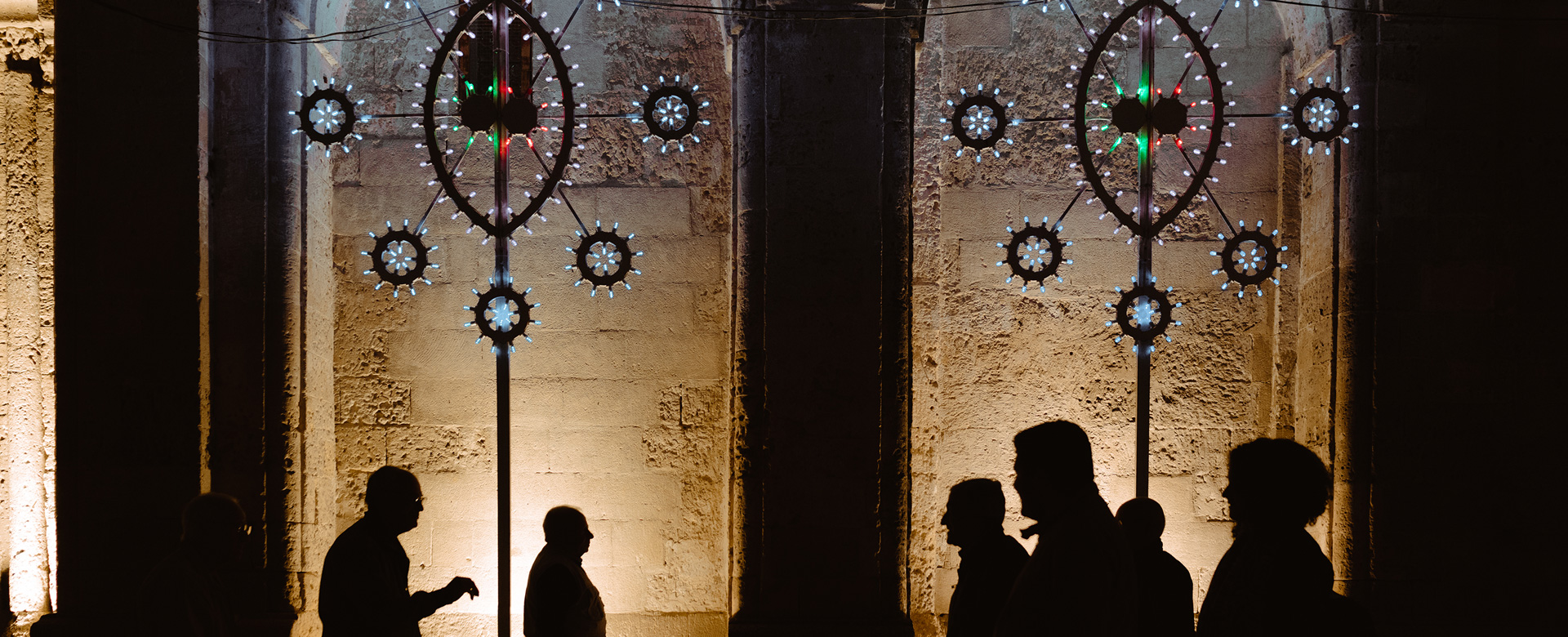 Lumen | Social Light
Lumen | Socialight is a lighting project with two strands: one is dedicated to the production of works of art and artistic lighting installations which bring to mind the ancient tradition of 'luminarie', lights commonly used in Southern Italy to decorate town centres during religious celebrations and festivals; the other focuses on enabling enlightenment through new models of public illumination and a virtuous use of light.
Lumen aims to project into the future the tradition of 'luminarie' in order to bring the architecture of light into all districts of Matera. Large lighting elements will light up emblematic sites of Matera, which will host events from the Matera 2019 program. The design of these will blend the old tradition of 'luminarie' and the most up-to-date digital mapping. They will be partly developed by well-known specialist companies from Southern Italy and partly by the participants in the workshops at the Open Design School.
Socialight, on the other hand, involves 2000 people in the production of lighting elements connecting the large-scale lighting architecture. These elements will be manufactured at workshops taking place from October 2018 in 10 places in Matera. People will therefore be able to "enlighten", creating paths of light which will allow the town to be seen in a new and exciting light, even those parts which are thought to be anonymous and rarely visited. The Social light project, along with LUMEN, will therefore be one of the activities which will brighten up Matera 2019 and, in particular,its opening ceremony.
Artists:
Giovanna Bellini, light designer