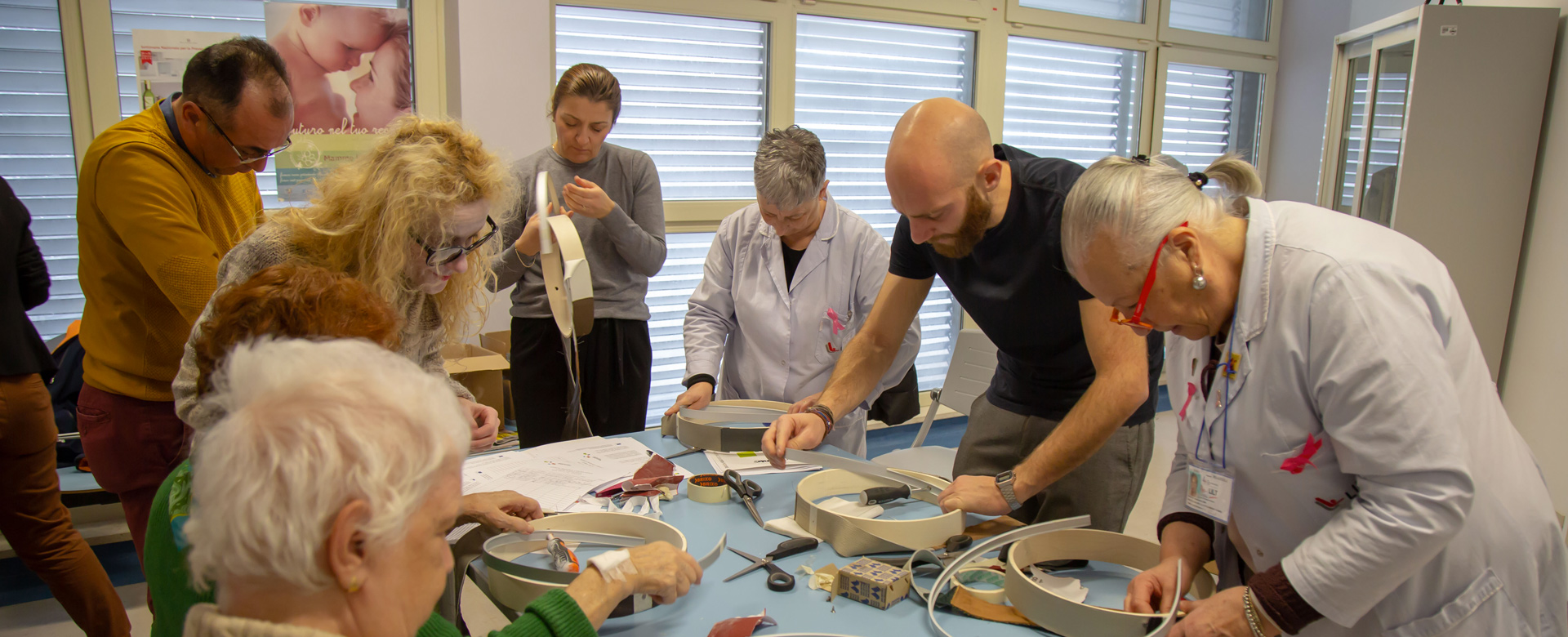 Social Light in the Hospital: returning to the community through light
The light bag workshops are in full flow; participants make their own luminous bags symbolising the Lumen/Social Light project, promoted by the Matera-Basilicata 2019 Foundation and held in the spaces provided by the Madonna delle Grazie Hospital in Matera. This is an initiative that fully responds to the principles and objectives of the INTERREG Night Light project, of which the Matera-Basilicata 2019 Foundation and the Basilicata Region are partners.
From the oncology department to general medicine, patients, families and volunteers are making their own light bags and, most importantly, they are fully interpreting the spirit of the project.
Workshops are held at various venues throughout the city and not just at the hospital. However it is those at the hospital that represent the achievement of a goal and full involvement of residents, which was by no means taken for granted.
For two hours, participants' hands are hard at work making a light bag, which starts with a wooden circle inspired by the tradition of tambourines or flour sieves, and could also be seen as a way to re-appropriate their status as citizens. During the workshop, the people taking part are no longer a patient, an ill person or a supporting family member. They have returned to being an integral part of the Matera community.
They are creating light and shining their own light in the true spirit that underlies Lumen/Social Light, without those labels that often derive from their situation, whether temporary or chronic. With a light bag slung over their shoulder, they are simply citizens and nothing else.
And that's why we see the workshops that are held in places like a hospital to have a little more added value. For two hours, the walls become less thick, the lights less cold and the corridors, at least a little less tiring. And they are no longer ill people, even when dressed in gown or mask. They are just part of a community, the community of Matera 2019.