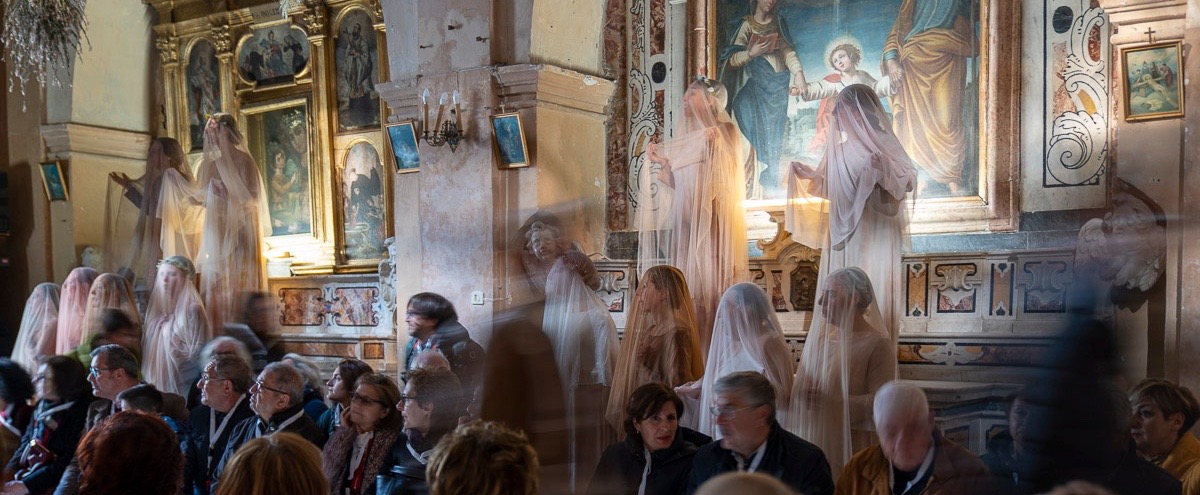 PURGATORIO, the canticle of starting anew on stage in Matera from 17 May to 2 June
The final curtain has fallen on Purgatorio, a wonderful spectacle that moved the entire community, a collective experience that became an extraordinary artistic production!
Two weeks of planning, 300 citizens directly involved in the performances and a wonderful response from audiences, with all the performances sold out.
The relevance of Dante's Purgatorio to our everyday lives can be found in the human vices and virtues represented in the extraordinary monologues by Ermanna Montanari and Marco Martinelli, the creators, artistic directors and directors of the joint stage event they put together call after call around people of all ages, languages and origins.
From 17 May to 2 June 2019, this splendid artistic production by the Ravenna Festival-Teatro Alighieri with Matera 2019, in collaboration with the Teatro delle Albe-Ravenna Teatro, also involved local theatre companies, including the IAC - Centro Arti Integrate.
Marco Martinelli and Ermanna Montanari's visionary gamble of transforming Dante's masterpiece into a theatrical event involving numerous incursions into important current topics – politics and sociology, and love and hope – was a success, from the intense, heart-breaking scene of women killed violently by their husbands, fathers, boyfriends and brothers to Pia, who becomes every woman in the world, and the final scene, in which four little Greta Thunbergs with pigtails made us think about the fragility of our planet caused by the irresponsibility of adults and those in power.
The show ended with loud applause in Via del Riscatto, the location of the splendid Cappella delle Monacelle and a metaphor for a great, prophetic spiritual rebirth.