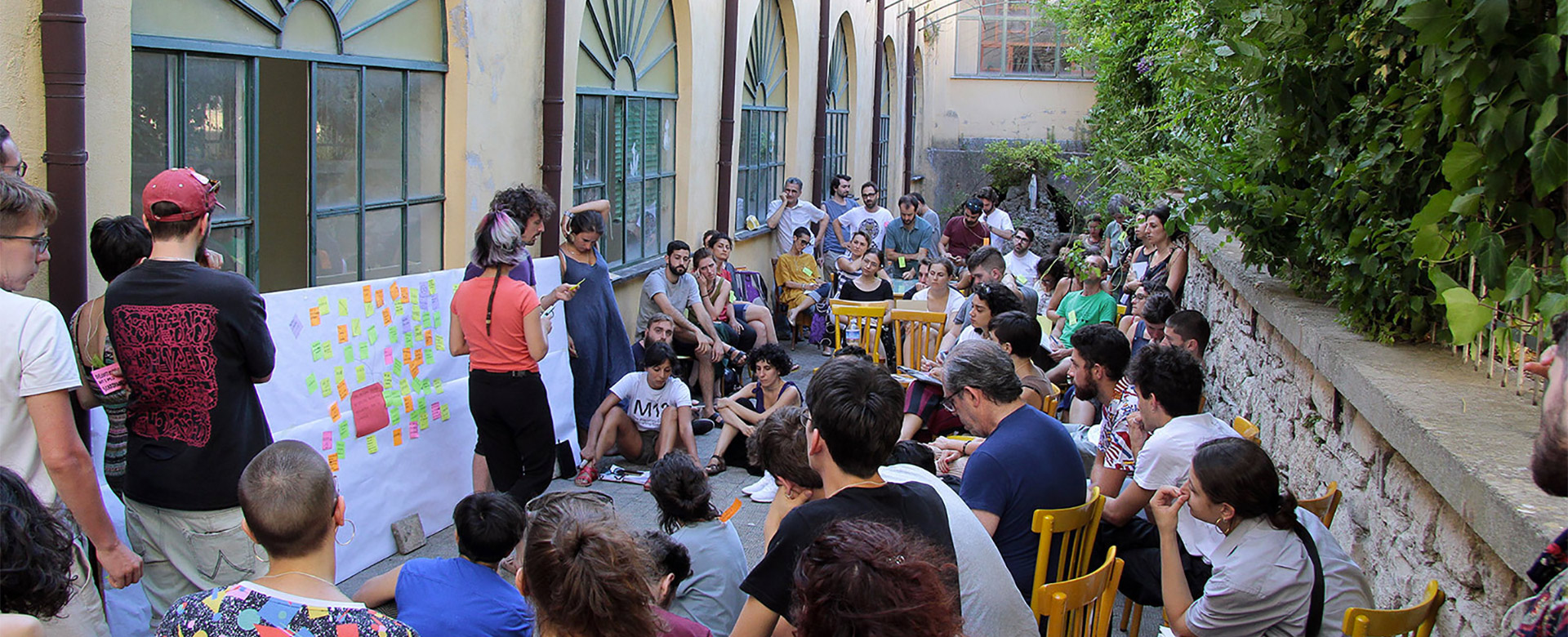 Take part to the Matera 3019 workshops with La Scuola Open Source
Update 5 December 2019
The list of selected participants has been published.
---
Update 27 November 2019
The deadline to send your application has been extended to 11.59 pm of 30 November 2019. The list of selected participants will be published on the workshop website by 1 December.
---
We planned two different workshop activities for Matera 3019, the project that closes and reopens Matera 2019: with Teatro delle Forche, involving girls and boys, we will cross Matera envisioning the possible futures; with La Scuola Open Source and Open Design School we will work on a digital tool capable of enabling conversations to build new tomorrows.
It is an opportunity to reflect, summarize, to have a vision and understand what happened and launch proposals on the cities we crave.
The project XYZ2019 with La Scuola Open Source includes a digital platform (website), a process of community development, networking and animation of the same, for the following purposes:
collect, measure, systematize and enhance what was done during Matera 2019 (events, reports, contents, ideas, etc.);
connecting all the people who participated in the activities, promoting self-organization and collaboration;
build a digital platform that effectively enables independent cultural production.
Participation is free and open to all those interested in taking part in the process, coming from any professional / academic background.
Participants will be selected based on their own motivation and experience (formal or informal). The workshop will be held at the Open Design School; the laboratory activities are concentrated in the days between the 7th and 15th of December.
To join XYZ2019 lab you must fill in the following application form by 11.59 pm of 22 November 2019. The list of selected participants will be published on the workshop website by 22 November.
Applications require a motivational letter and a résumé (a short self-presentation with a list of your experiences). You can also attach a portfolio. To know more about the call and to send your application click here.