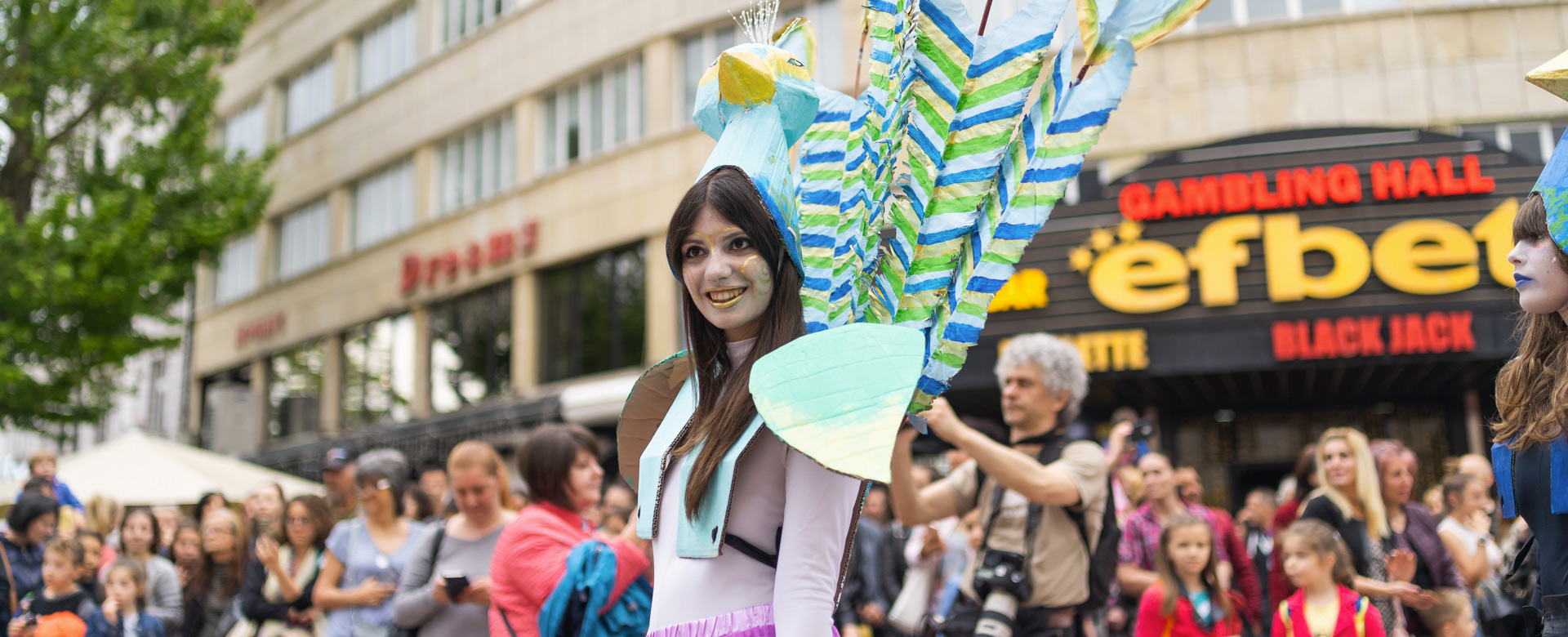 Volunteers: 'One week was enough to fall in love with Plovdiv'
The things Felicia and Gianluca, the two Matera 2019 volunteers who were in Plovdiv just one month ago, tell you when you ask them about their experience in the other European Capital of Culture 2019 are almost like an unanticipated love story. It was a case of love at first sight, as surprising as the chance to make the trip, which they accepted instantly, and which led to them falling in love not just with the Bulgarian city, but above all with a lifestyle.
They constantly use one particular word, Aylak, in all their answers. They translate it as an exhortation – 'relax!' – which, they say, embodies the profound sense of a way of facing life they discovered during their trip. Felicia and Gianluca stayed with volunteers, and so they had the opportunity to experience the Aylak spirit in full. They talk about it happily. It is as if the suggestion had first surprised, then engaged and finally captivated them, all thanks to the fact that they learned it directly from volunteers like them, by working side by side.
During their stay, the two Materan volunteers worked on preparations for the 'Aylak Parade', a kind of procession involving huge papier maché dolls and strange costumed characters. They helped prepare the dolls, working with a Bulgarian theatre company, which allowed them to discover what happens behind the scenes of the event. Even the physiological moments of tension, they point out, did nothing to undermine the calm way of taking things that they discovered in a land they had known nothing about until a few days previously.
Perhaps it was this new perspective that enabled these two young people to relish every moment of an experience that took them to live among their Bulgarian colleagues. One just has to listen to their stories, to the word 'family' they use to describe the people who hosted them, to understand that Felicia and Gianluca have been on more than just a simple journey. 'We are doing everything we can to go back there soon as possible', they say in unison, as if to confirm that they are not going to allow this wonderful discovery get away from them.
Credits photo: Néstor Boli Galindo