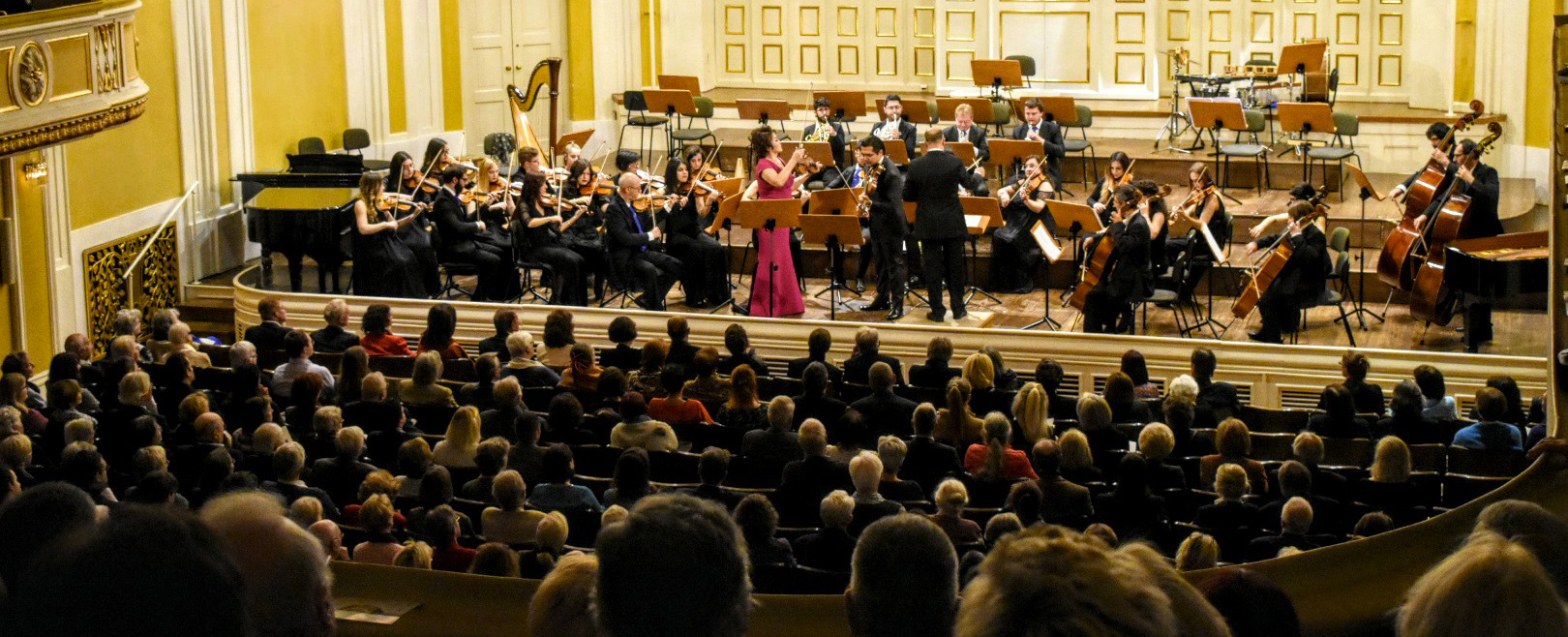 Classical Music from Matera to Europe
One of the leading lights of the Lucanian revival – the Egidio Romualdo Duni Conservatoire in Matera – has performed in some of the most prestigious concert halls in Europe, even in Salzburg, Mozart's home city!
For the Duni Europe project, produced with the Italian Chamber Music Society over four venues, Duni musicians took up the challenge of making chamber music accessible to everyone through a series of new international concerts. Following the great success of the performances held on 30 April at the Conservatoire's Auditorium in Matera, on 1 May in the town of Ariano Irpino and on 3 May at Casale Monferrato in its magnificent Municipal Theatre, the orchestra performed in one of the most famous concert venues: the Mozarteum in Salzburg. The Symphony Orchestra of the Egidio Romualdo Duni Conservatoire of Matera, conducted by Francesco Di Mauro, was the highlight of a concert which opened and closed with two works by contemporary composers from Lucania: Antonello Tosto and Damiano D'Ambrosio.
The concert featured the soloists Aiman Mussakhajayeva (violin), Adolfo Alejo (viola), Chungwha Lim (soprano) and the piano duo Sergio Marchegiani and Marco Schiavo. The programme also included the following works by Mozart: Piano Concerto No. 10 for Two Pianos and Orchestra in E-Flat Major (KV 365), an aria from Don Giovanni ('Mi tradì quell'alma ingrata'), the Sinfonia Concertante for Violin and Viola in E-Flat Major (KV 364) and two traditional Korean pieces, Dumulmori Arirang (Arirang of Love) by Geung-Soo Yim, and Mukungwha Arirang by Deok-Ki Chung. The versatile musician Antonello Tosto – who has composed music for various ensembles, including bands – dedicated his work to Matera, the city where he has studied and taught. In the Canto dei Sassi, Damiano D'Ambrosio – a composer from Lucania and tutor at several conservatoires – is inspired by his homeland, through music. The sub-title, Symphonic Postcards from Matera, is a suite for orchestra and reciting voice, which combines research and local tradition.
The ethnographical research, which brings people together through music, includes the two traditional Korean pieces. An Arirang is a Korean folksong, which has also listed by UNESCO.
Duni Europa combines musical traditions and cultures, which are expressed in the heart of the city that symbolises western music.