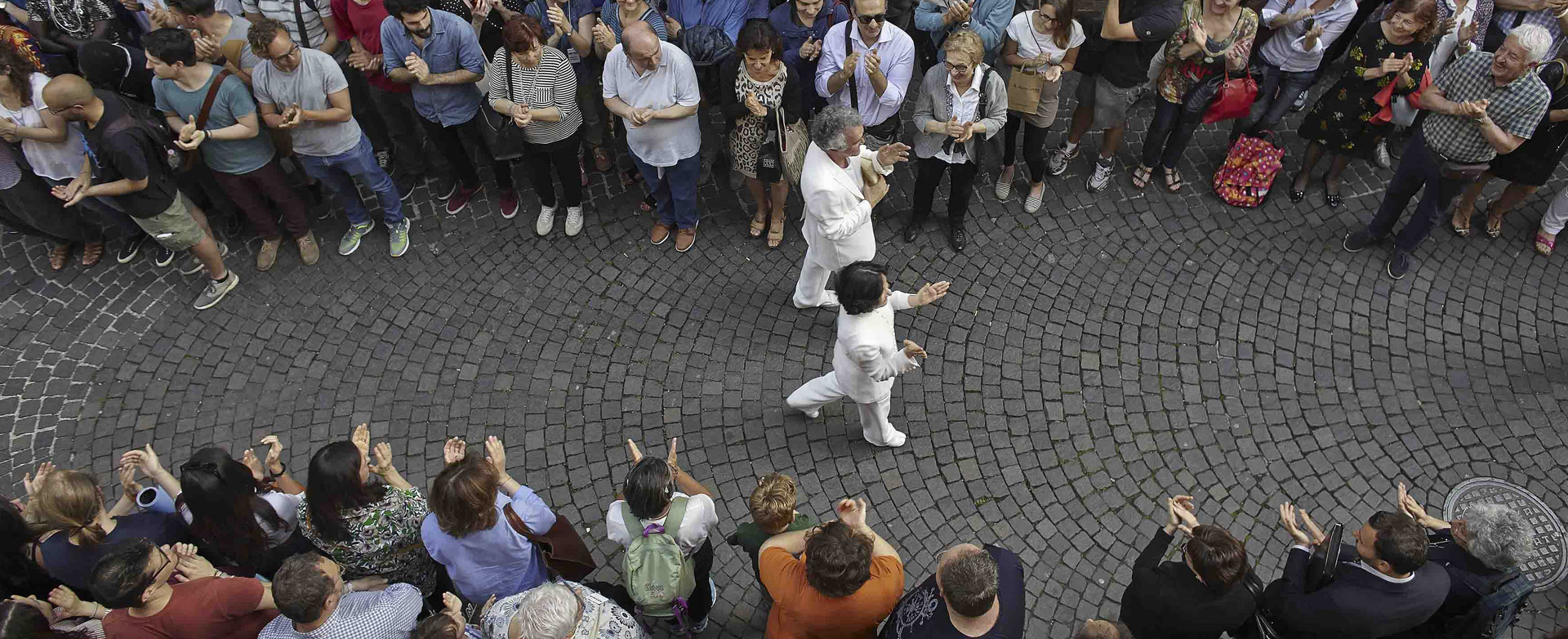 Public Call for the Project "Purgatorio"
Is it possible to stage "The Divine Comedy", the masterpiece that gave birth to the Italian Language?
Ermanna Montanari and Marco Martinelli, the founders and art directors of the Teatro delle Albe of Ravenna took on the challenge and will change Matera into an urban stage where all citizens will be actors, each of them playing the part of Dante. The key idea is to interpret the play by drawing inspiration from Medieval passion plays and Majakovskij's revolutionary mass theatre.
The Public call for "Purgatorio" will take place at Sala Arcate of Palazzo Lanfranchi on Tuesday 30th October at 7 p.m.. Citizens will be able to register in order to participate in the setting up of this itinerant play that will be premiered as part of the cultural programme of Matera 2019 from 17th May to 2nd June. It will be an open-to-all call having no specific requirements as for age, language or skills. Marco Martinelli and Ermanna Montanari as the artistic directors, the actors of "Teatro delle Albe" along with the Matera 2019 team will all be part of this exceptional collective laboratory with everybody carrying out different tasks such as singing, dancing, concerted acting, setting up the scenery, making costumes or helping with the organization.
The citizens of Matera had already answered the "call-up" of Teatro delle Albe in the first part of the project "INFERNO" produced in Ravenna in 2017 and on the occasion of the 697th anniversary of Dante Alighieri's death commemorated in Ravenna last September.
The 30th October is a not-to-be missed opportunity to meet and build up relationships with local artists and companies of actors, in particular with IAC Centro Arti Integrate of Matera, but also with schools, universities and associations. The event will mark the beginning of a journey that will take "Purgatorio" into 2019 as part of the Matera European Capital of Culture 2019 programme.
"Purgatorio" is co-produced by Matera 2019 and the Ravenna Festival - Teatro Alighieri, in collaboration with Teatro delle Albe - RavennaTeatro.
This multiplicity of voices in a work that is revolutionary at times will involve the whole city in a performing arts event where the community will play a key role in creating culture.