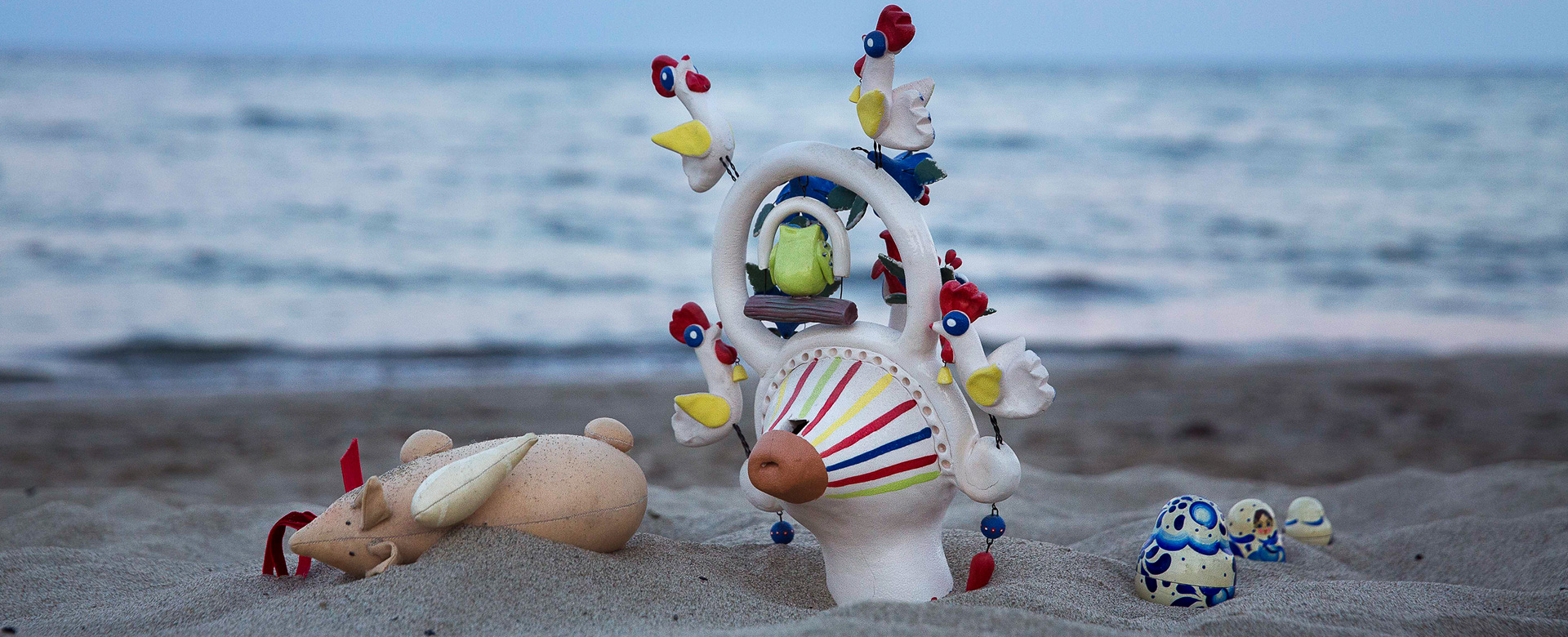 M.E.M.O.R.I. - Euro Mediterranean Museum of Unwanted Objects
M.E.M.O.RI., the acronym of the Museo Euro-Mediterrraneo dell'Oggetto RI-fiutato (Euro-Mediterranean Museum of Rejected Objects) is an itinerant and interactive museum that is born from a reworking of handicrafts in an artistic way, which have been 'discarded' from contemporary dynamics. To achieve this, we worked on the strong generative power of contamination, through a process of exchange, dialogue and comparison between 5 Mediterranean ports (Genoa, Marseille, Malaga, Tetouan, Tunis) and 5 Lucanian communities.
The study begins with the sharing of the 'Memori Box' among the 10 communities involved, a didactic tool that has made it possible to activate urban games in the reference cities and to produce research, studies and interviews in the form of games on handicrafts.
This phase was followed by study visits to the sites to make syntheses with the communities on the research produced and to activate further participatory processes.
With a group of artists, curators and anthropologists, we have also set up events called 'Memori lab' to open collective discussions on the meaning of our study and on the value of the representative objects of the Euro-Mediterranean cultural and civic heritage.
All this path then flowed into the M.E.M.O.RI., a museum whose very name also bears the founding values of memory.
Each installation of M.E.M.O.RI. is the result of grafts, syncretism, anthropological and creative interventions aimed at recovering emotional and relational values.
All this allows us to stimulate reflections not only on the relationship between art and craftsmanship, between art and memory or between art and cultural dialogue, but also to open up further horizons of meaning on elements such as the concept of rejection and the concept of waste.
On the one hand, in fact, M.E.M.O.RI. is a place that rejects new relational and narrative potentialities of objects, that is, the result of a process that re-elaborates objects relegated to secondary areas of socialisation processes. And on the other hand, M.E.M.O.RI. is also a place that works on the concept of waste, understood not only as abandonment or elimination, but also as difference, as variation from one state to another, as the opening of other spaces of meaning in which to let our intelligence and our openness to the world travel.
Artists:
La luna al guinzaglio (artistic direction), Italy
Fabio Fornasari (scientific direction), Italy
Maria Rosa Sossai (curator), Italy
Salone dei Rifiutati, Italy
Pilar Bandres e Cyro Garcia, Spain
Francesca Biasetton, Italy
Hassan Echair, Morocco
To take part in this event and in any other event scheduled on the official programme of Matera European Capital of Culture buy the Matera 2019 Passport