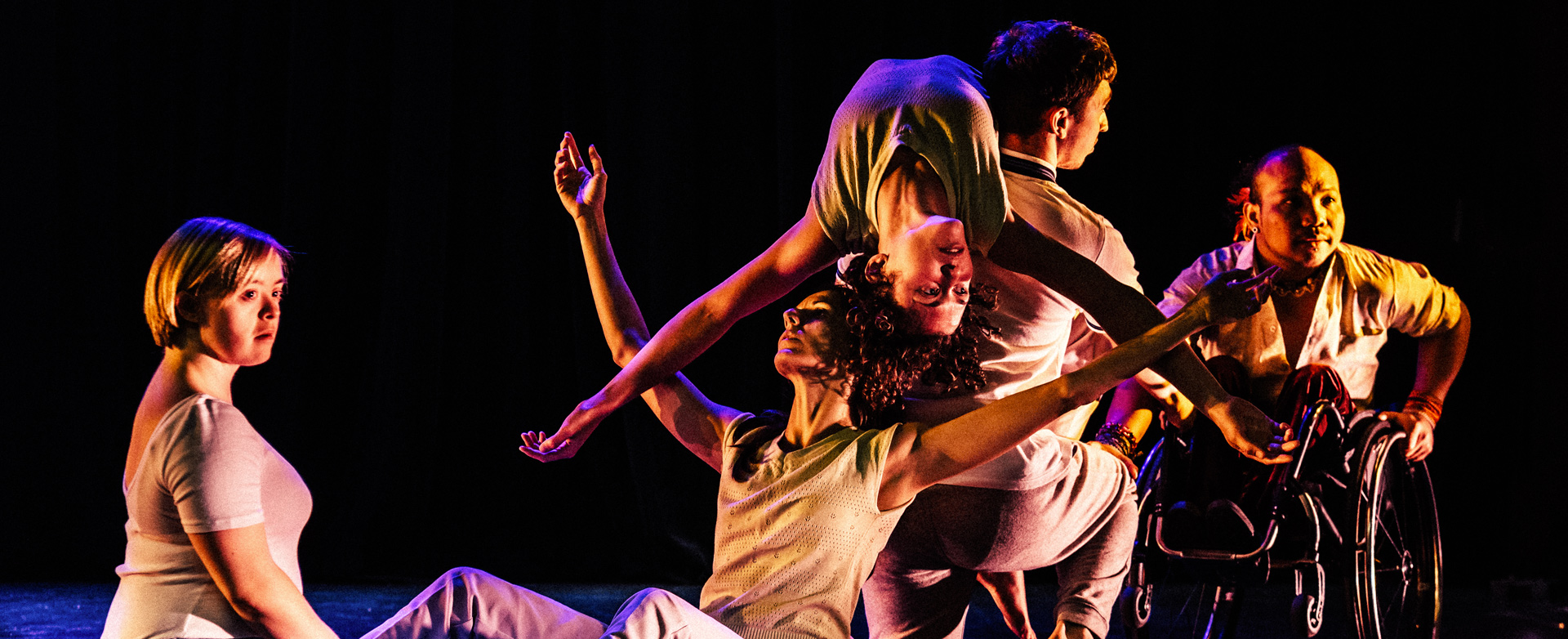 Movimento libero
Movimento libero is a project that investigates the relationship between art and different abilities with a special focus on accessibility. In partnership with the Oriente Occidente Dance Festival, Matera 2019 and the British Council are promoting a three-part project which highlights the role of people with disabilities as agents of change.
It is an incentive to design a more accessible world, both from a physical and an artistic viewpoint, whereby diversity can drive creativity.
The first part of the project will offer a reflection on the physical accessibility of performance venues with a two-day workshop entitled "Dis/Ordinary Architecture Design Challenge". The workshop, organized by the Open Design School, will encourage a critical reading of the places and structures dedicated to the performing arts in town. On the same days, citizens can take part in two Open Talks in order to share ideas and thoughts. The first will be held by experts in urban accessibility, whereas the second will be held by artists and cultural organizers. In an age in which walls and borders are being built, the first part of the project will symbolically take place during Brexit.
The second part comprises a dance workshop organized by the Oriente Occidente Dance Festival, and conducted by the inclusive StopGap Dance Company (UK), as part of the Nessuno Resti Fuori festival, planned for July 2019. Produced by IAC - Centro Arti Integrate – this Festival resolves to pursue the utopia of involving everybody and allowing everybody to find their own place. This is in stark contrast to the dystopian provocation of the 'Matera Città Aperta (#MCA)' project, which gives us an insight into the theme of physical and metaphorical limits, during a historical period characterized by divisions, inequalities and new barriers. Run by English artists, this 5-day workshop, which will be open to both disabled and non-disabled people, will highlight a new vision of the performing arts, capable of enhancing other types of abilities in art. The workshop will end with a performance, a way of paying back the community, which will be held in piazza Giovanni XXIII in the Spine Bianche district.
StopGap Dance Company (UK), one of the most internationally renowned contemporary dance companies, boasting a cast of both disabled and non-disabled dancers, will be back in Matera in October to present a national première.
Through performing arts, Movimento libero aims to create a concrete experience of change, a place of collective and community participation characterized by highly artistic cultural projects, where diversity is an opportunity rather than a limit.
Photo Credits: Christopher Parkes