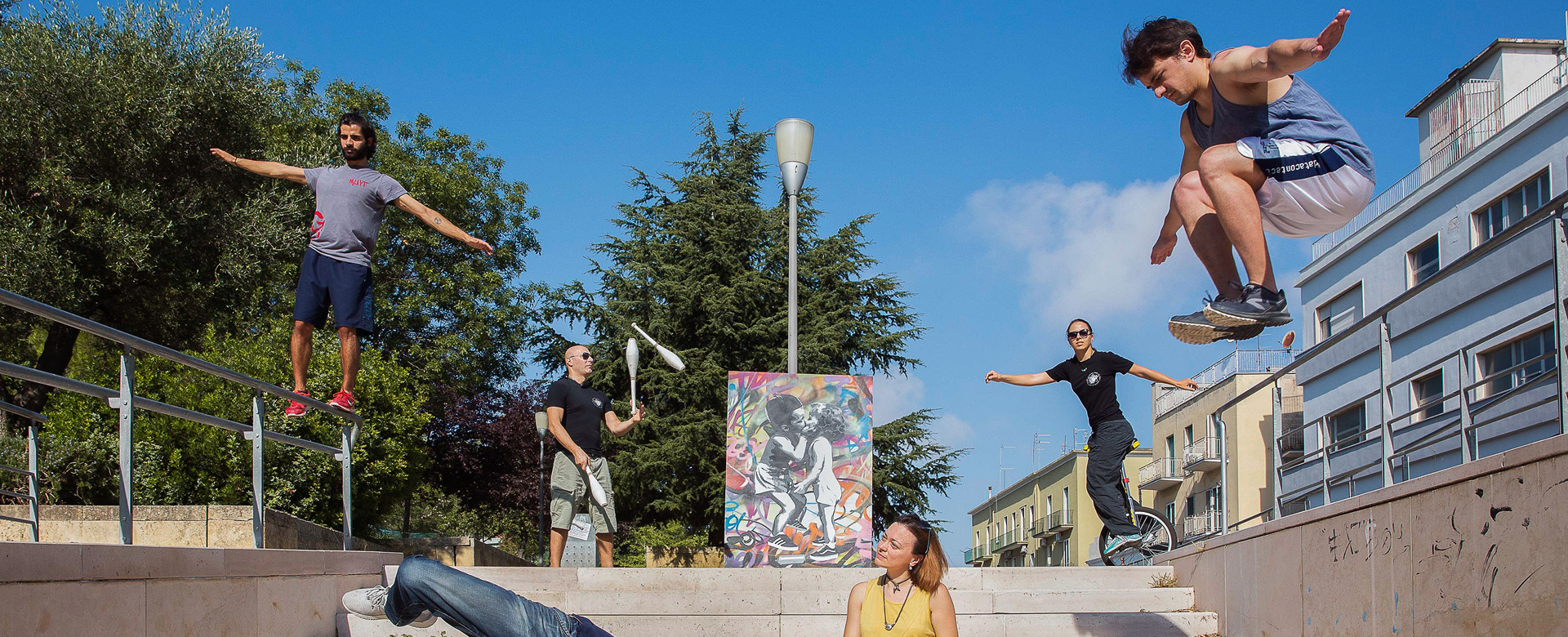 Open Playful Space
As early as 2018, a crew of athletes and street artists were roaming around the streets of Matera. Their mission? To uncover 'invisible' spaces, transform them into playgrounds, canvases and stages and give them back to the community.
The idea of ​​the Open Playful Space project is to use play, sports and street art to rediscover and give a new look to forgotten places, to turn them into spaces dedicated to culture, open to all and part of the city's shared heritage. In particular, with a view to inclusion, the crew will scan the outskirts of the city to find places that can be transformed into spaces for getting together, whether to practise sports or just meet up. Open Playful Space wants to involve the new generations in the project, so that they can feel that they are the protagonists and not spectators of the urban space, owners and custodians of their city.
Open Playful Space will include a programme of initiatives, already in action since 2018, full of workshops, experiments and performances in the identified areas. The culmination of the project will be the original production "TrnasformAction" during the international 'Move Week' initiative, with simultaneous events not only in Matera and in the region, but throughout Europe.
Project Partners:
Momart Gallery, Italy
Teatro Potlach, Italy
ISCA, Denmark
Giallo Sassi, Italy
BG Be Active, Bulgaria
MOVE, Malta
Associazione Culturale Pachamama, Italy
Teatro Pat, Italy
Associazione Joven, Italy
Basilicata Board, Italy
Uisp Nazionale, Italy
Asd Lacaposciuc, Italy
Muvt le Parkour, Italy
Asd Sk8ong Team, Italy
Asd Oltredanza, Italy