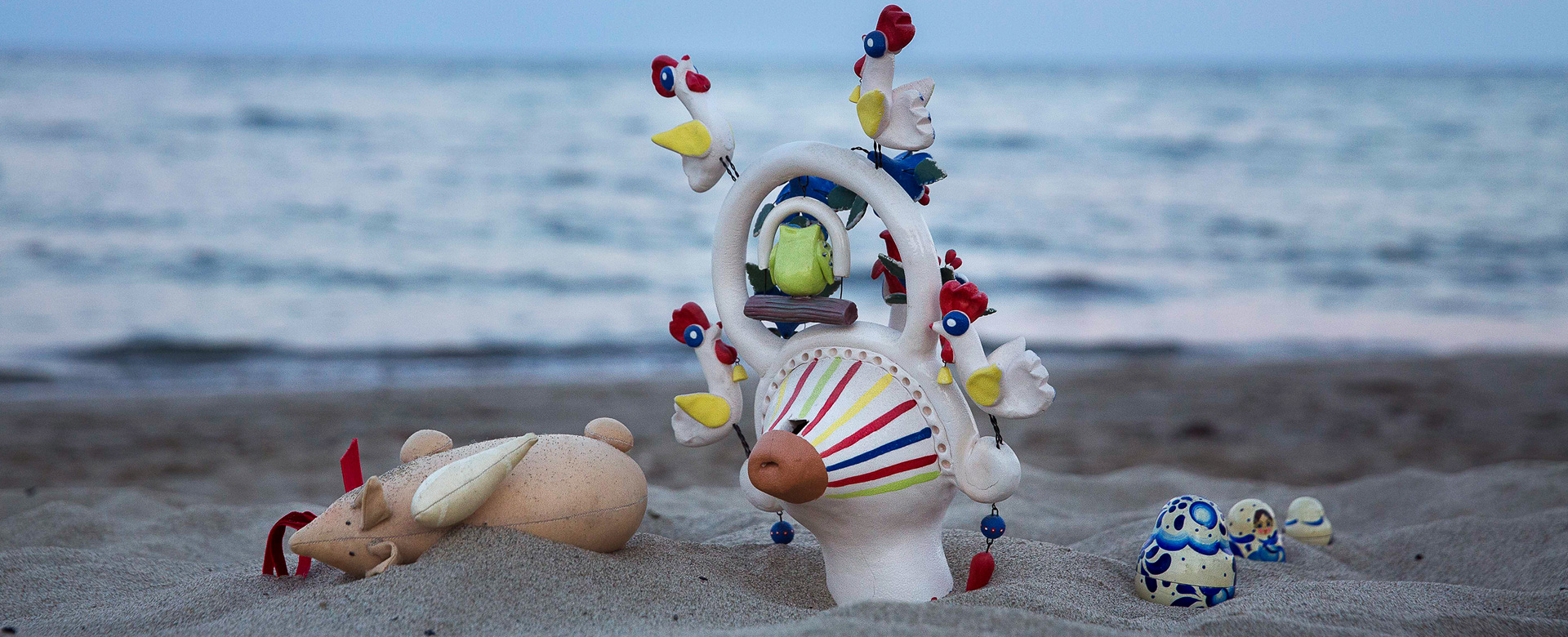 M.E.M.O.RI. - Euro Mediterranean Museum of Re(f)used Objects
Flight tickets, packaging, leaves, forgotten objects found in your pocket or on the street: this is the collection presented by M.E.M.O.RI. Euro-Mediterranean Museum of Re(f)used Objects, an accidental museum of circumstances, in which the visitor physically interacts with the objects and is invited to embark on a 'hand-mission', to establish direct contact with the exhibits and access their internal memory.
M.E.M.O.RI. comes from a journey between Europe and the Mediterranean in search of souvenirs and handmade items. As it passes through different places, the object of the search has changed along with the very meaning of the souvenir, generating a transition from typical object to topical object.
The rooms of the museum open up new possibilities for the stories of objects passed along by hand. The hand, becoming increasingly distant from the souvenir production processes, was the protagonist of exchanges, a map of journeys, and a bridge between the meetings.
Without offering answers but trying to ask questions, M.E.M.O.RI. feeds curiosity in regard to the line between art and non-art, elevating the everyday to an object of attention, trying to make the usual reality extraordinary.
Artists:
La luna al guinzaglio (artistic direction), Italy
Fabio Fornasari (scientific direction), Italy
Maria Rosa Sossai (curator), Italy
Salone dei Rifiutati, Italy
Pilar Bandres e Cyro Garcia, Spain
Francesca Biasetton, Italy
Hassan Echair, Morocco
Duccio Canestrini (anthropologist), Italy
Massimo Gerardo Carrese (fantasiologo), Italy
Antonio Politano (photographer), Italy
Pilar Bandres, Spain
Cyro Garcia, Spain
Francesca Biasetton (calligrapher), Italia
Hassan Echair, Morocco
Kaori Kato, Japan