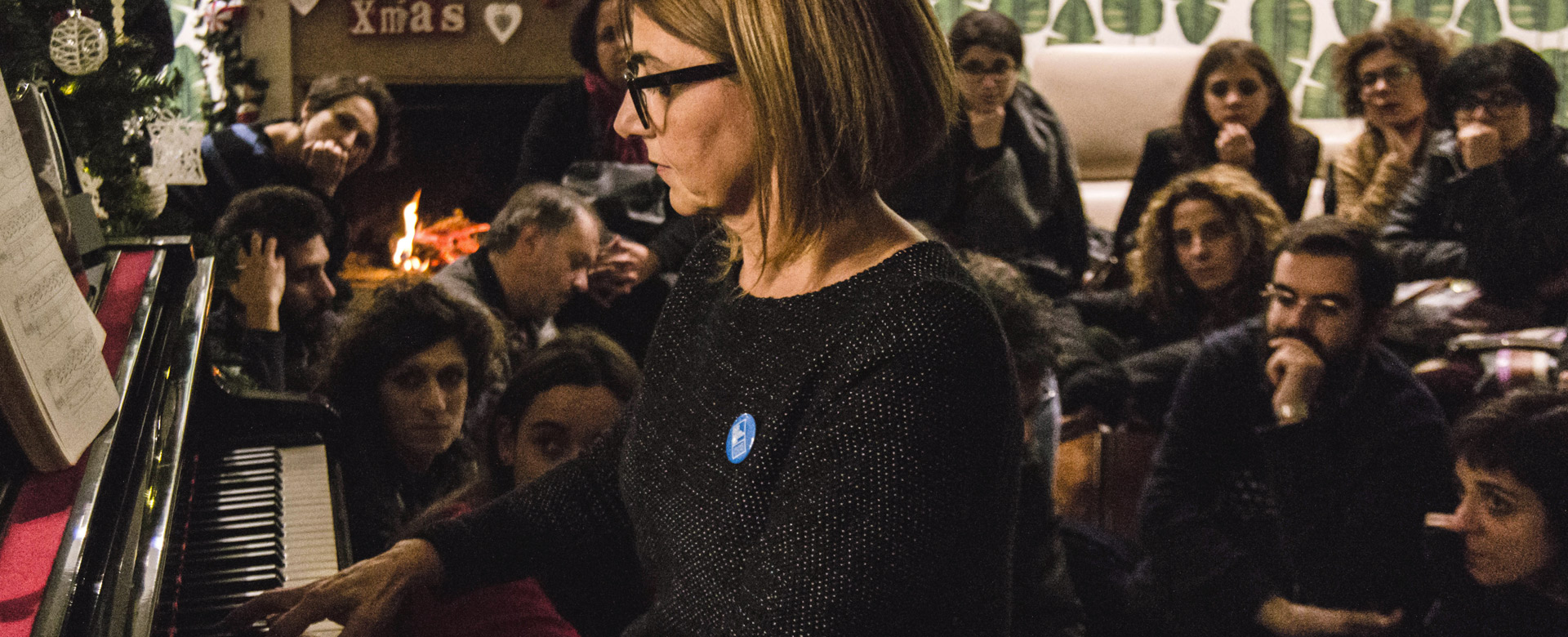 'Altofest - Abitare Futuro' is turning space upside down
Altofest is the story of an original and provocative response to the theatre crisis. Faced with a continuous decline in audience numbers, in Naples, the intention was to deconstruct the idea of theatre space, and to strip it down to its bare bones, taking it to private homes. Thus, Altofest was born, a festival that brings the artist to the spectator's most intimate place and transforms their house into their home theatre.
This initiative subsequently gave rise to 'Altofest-Abitare Futuro', a special edition, conceived for Matera-Basilicata 2019, of this work-system that fits neatly into the socio-urban fabric. From 4 November to 8 December, for two weeks each, 29 artistic residencies involved the municipalities of Melfi, Venosa, Moliterno, Sarconi, Montalbano Jonico, Tursi, Tricarico, Grassano, Montescaglioso, Miglionico and Matera, to testify how much interest the internal areas of the region continue to hold for Matera 2019. Of these residencies, 27 took place in the private homes of Basilicata citizens and 2 in 'special venues': a pool hall and a school bus. Over 2,500 spectators had the opportunity to witness the staging of works by national and international artists, known in the most diverse fields, from dance to videomaking, from theatre to music.
The concept behind the whole festival was the exchange relationship between the host family and the artist. Citizens became 'space donors' whilst the artists edited their work based on the space in which they were living, and the interpersonal relationships established with the hosts. From this perspective, the family unit was a comparative element for the artist, allowing or denying the distortion of the space around and, sometimes, constituting as an integral part of the work.
This was not just because of hospitality but also constant dialogue, which reached its maximum potential in the open debates organised around the tenth day of the residency, on the eve of the artist's final performance/restitution. In these moments of exchange, it was highlighted how, quite unexpectedly, the residencies stimulated a common aesthetic reflection on the performances and on the act of restitution itself.
It now remains to be seen what precious heritage 'Altofest-Abitare Futuro' has created in terms of relationships and the building of communities and, above all, how not to waste their potential.