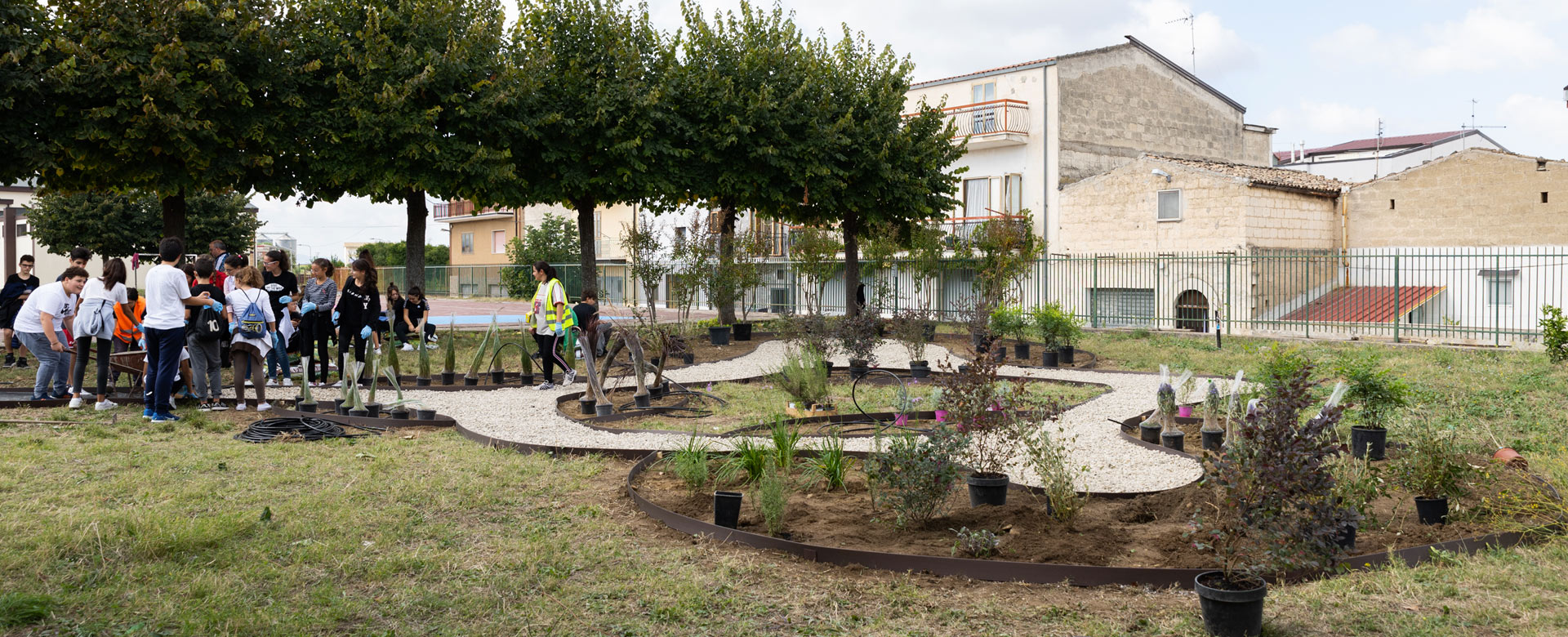 Gardentopia, artistic residencies to reflect on shared heritage
There are 32 artistic residencies that awakened the curiosity of, and continue to interest Basilicata, within the wider framework of the Gardentopia project. Individual and collective artists are embarking on a journey through the gardens, the vegetable patches and, more generally, the region's public areas to reflect, together with the citizens, on their function, trying to translate into virtuous practice the concept of an asset that is no longer just public but communal.
The artistic residencies have taken on various formats, from short workshops to longer investigations into the region's intangible heritage right up to the widespread initiative that has seen public places become areas of interest from the artists' viewpoints.
Following the residency model, workshops were held with specific targets that did not invest in the aspect of physical space. Knowledge was transferred or networked by the artist to the citizens, who, in turn, transferred their own knowledge to the artist. One example of this is Otobong Nkanga's residency at Casino Padula, in Matera, and in Pietragalla.
On the other hand, a different format was used for the residencies of Martina Muzi and Nomedas and Gediminas Urbonas, in Sasso di Castalda and Vaglio Basilicata, respectively. The residencies were longer than the previous ones, in which field research was carried out by citizens, focusing not only on the communal garden or vegetable patch, but on the entire surrounding area. The study and re-working of the physical and intangible heritages have been a means of restoring centrality to the region, leaving citizens the legacy of a constantly evolving and never completed common space.
The third, and final, model of Gardentopia residencies reflected on the transformation of public spaces. Landscape artists and architects have imagined new forms of managing shared assets and opened up discussions on the sustainability of spaces. Two examples of this approach were the residencies of Volumezero in Montemilone and Lavello and Luigi Coppola at Casino Padula in Matera.
Gardentopia's cycle of residencies is coming to an end. However, reflection on the new ways of thinking about communal spaces will certainly continue.