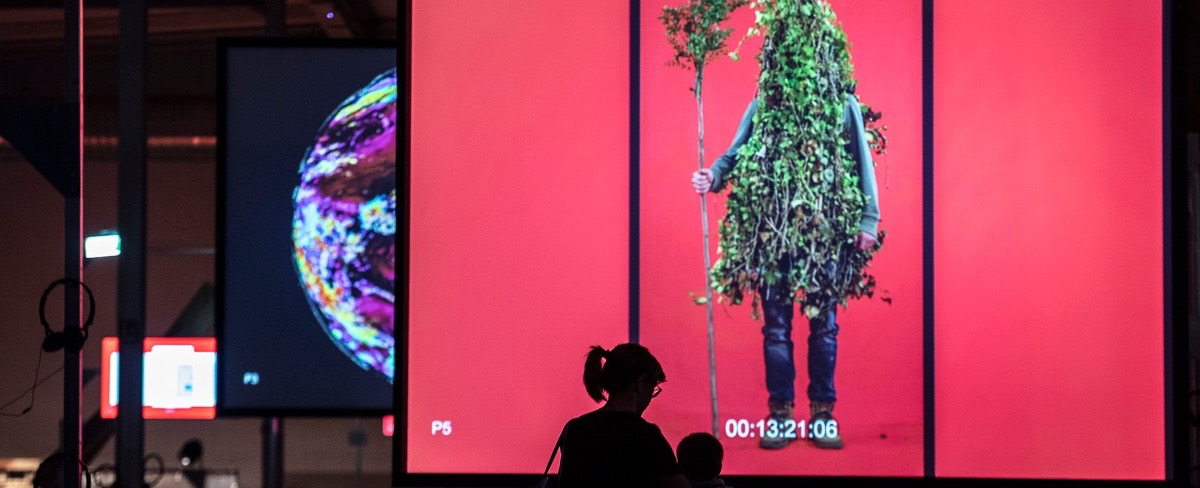 I-DEA, from Mario Cresci to Formafantasma – archives from Lucania on display
The I-DEA project expresses the power of archives in experimental and contemporary ways in one of the most cutting-edge exhibition spaces in Matera 2019: the Hangar Paradiso, situated in the Paradiso quarry on the outskirts of the city.
On 22 March the photographer Mario Cresci opened this amazing artistic journey with 'The Two Cultures. Artefacts and Archives' based on research he carried out which shed completely new light on the South of Italy and Lucania. Using archive material including photography, craftwork, science and machinery, Cresci proposed his view of the area from the mid 20th century to the first decades of the 21 st century, with Leonardo Sinisgalli and Mimmo Castellano, sculptures in wood by Di Trani and his son, also revisiting prehistory through Gianfranco Lionetti's personal archive.
Mario Cresci's exhibition was followed by 'Unique Vision: Cultures of Environmental Manipulation' by Formafantasma, which opened on 8 June and will continue until 15 September. The two Studio Formafantasma designers are some of the most interesting on the international design scene and for I-DEA they presented a video-installation consisting of 5 projections, 10 digital screens and a small group of vernacular objects.
Distributed in space as if to create a complete panorama, and placed at the entrance to the exhibition, the screens and their contents can be seen by visitors either individually or as part of a whole. Unique Vision focuses on the impact of human activity on the land, on actions that people have taken to shape the environment where they live. One of the main features of the I-DEA displays is to keep some elements from previous displays. So for Unique Vision by Studio Formafantasma the curators decided to leave in place the wood carvings by Giovanni and Giuseppe Di Trani, who was custodian at the Museo Ridola in Matera in the 1960s and 1970s, which represent human figures linked to nature, reality and country life.
The exhibition was mounted by the Open Design School and sponsored by Bawer SPA, a bronze partner for Matera 2019.
I-DEA is curated by Joseph Grima and is one of the main projects of Matera 2019: an experiment that considers archives and collections as living organisms that can be used to interpret the complex layers of history of Matera and Basilicata. Five artists and designers will alternate at the Hangar Paradiso, leaving as a legacy in the exhibition space part of the previous exhibition, so as to continue the process of rediscovery of our great cultural heritage.