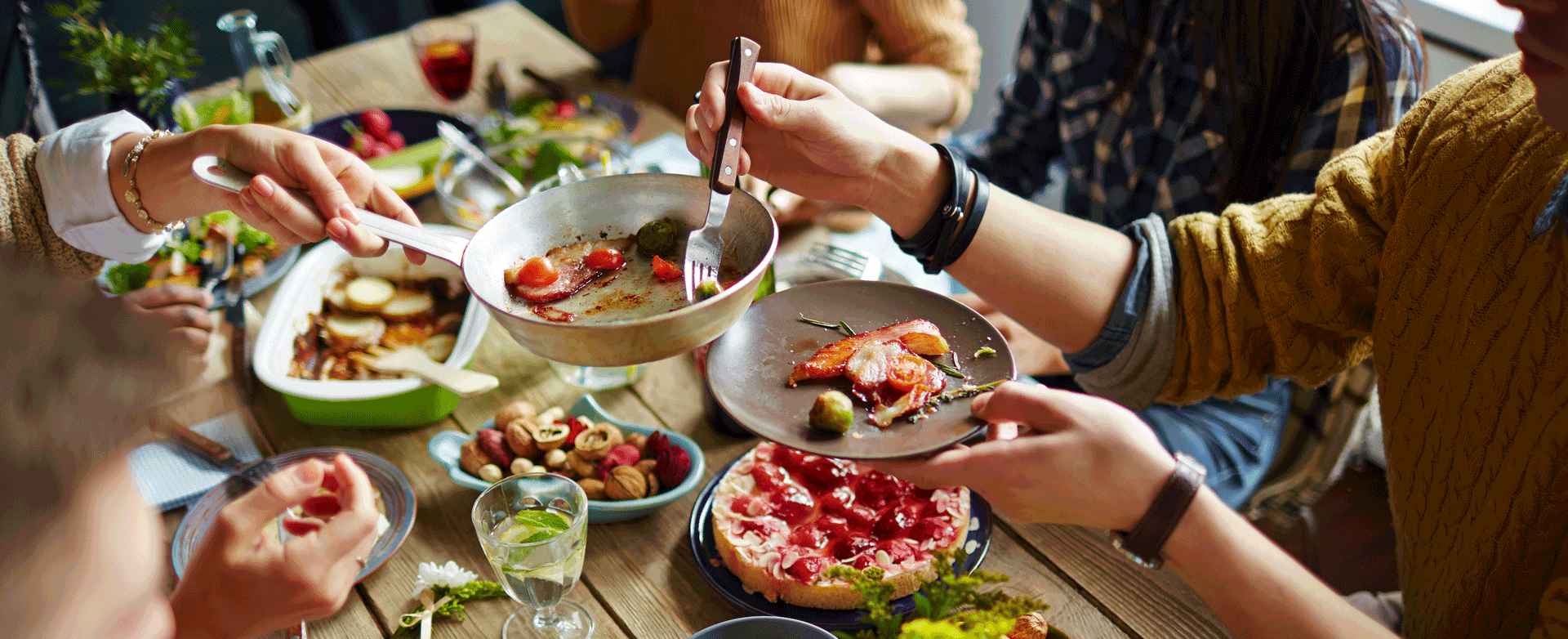 At lunch with the European Capitals of Culture
The ECoC Family Meeting is coming to Matera!
European integration occurs though a dialogue between cities, allowing new experiences to be shared and for everyone to feel part of a great change in the history of our continent. A change in which Matera is now the key player on the intercultural scene.
Like every year the ECoC (European Capitals of Culture) meet for a large gathering called the ECoC Family Meeting,which this year will be held right here in Matera.
It will be a chance to meet and network with international guests whilst being given the opportunity to present our cultural programme for 2019 in front of all of Europe.
This is the spirit with which a huge, city-wide community lunch will be held on Saturday the 20th of October, hosting all the representatives from the capitals in the houses of Matera's citizens, in repetition of the successful experiment carried out in 2014 with the 5 members of the Commission, who, using the very same formula, evaluated Matera during its phase as candidate for European Capital of Culture 2019.
HOW TO PARTICIPATE
Please fill in the form by the 3rd October 2018.
For further information please write to This email address is being protected from spambots. You need JavaScript enabled to view it.
The ECoC family meeting coordination team will evaluate applications over the following days and will announce which families have been selected by the 5th October 2018.
Together with the one or more representatives that you decide to host for lunch, there will be a Matera 2019 representative for each family, who will help you choose up to a maximum of 6 other guests.
The ECoC Family Meeting is the chance to show off our extremely hospitable attitude to Europe and to exchange information on the opportunities Europe offers us in the world of culture, labour mobility and volunteering, with the aim of making them ever more accessible.
Plovdiv (Bulgaria), our twin capital in 2019, Stavanger (Norway), Marseille (France), Liverpool (United Kingdom), Galway (Ireland), Umeå (Sweden), Leeuwarden (Netherlands), Aarhus (Denmark) and Rijeka (Croatia) are just a few of the cities you will have the chance to get to know through this experience.
Organise a lunch with the European Capitals of Culture and thus support international dialogue, expanding your horizons and focusing on the extraordinary opportunities which culture offers us within and without our borders!