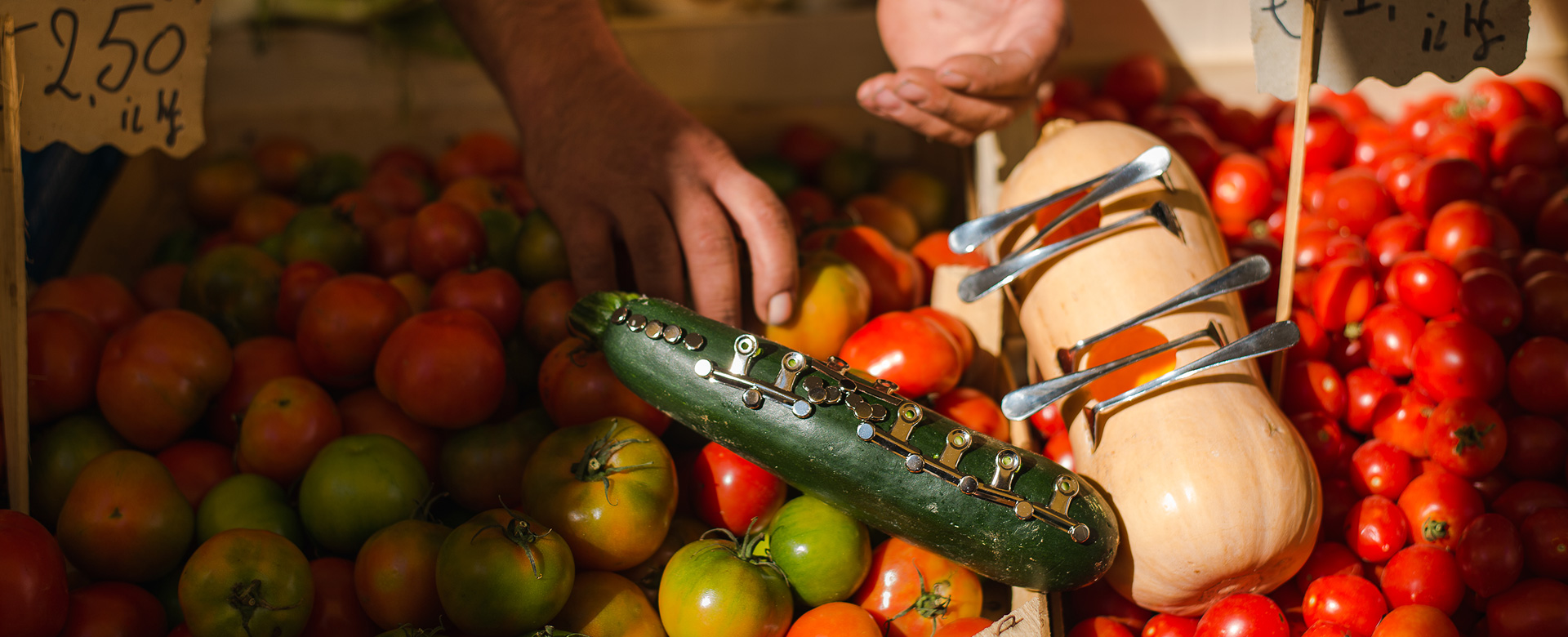 Edible Orchestra
People in Matera are particularly fond of two forms of cultural expression: music and food. Thanks to a series of workshops, concerts and dinners organised with the Vegetable Orchestra and Lucanian chefs, these two important traditions will intertwine in a merry explosion of sounds.
The Vegetable Orchestra, based in Vienna, plays using instruments made with fresh vegetables, creating a unique musical and aesthetic universe. The experience will be an opportunity to mix musical styles that will be joined by experimental forms of cooking. In particular, the following activities will be carried out:
1) workshop led by the Vegetable Orchestra, addressed to primary school pupils and focused on how to build musical instruments from vegetables and to play them;
2) small concerts (or an itinerant mass concert throughout the city and the region) with the workshop participants;
3) themed dinners dedicated to specific food products and visual culinary art performances by chefs;
4) final music, food and wine artistic performance.
Venue and Date *:
16th and 17th April 2019 Foodperformer, Matera | Workshop, Matera 19th April 2019 | Concerto, Auditorium Comunale "R. Gervasio", Matera 20th April 2019
(*) Dates and venues may be subject to change
To take part in this event and in any other event scheduled on the official programme of Matera European Capital of Culture buy the Matera 2019 Passport