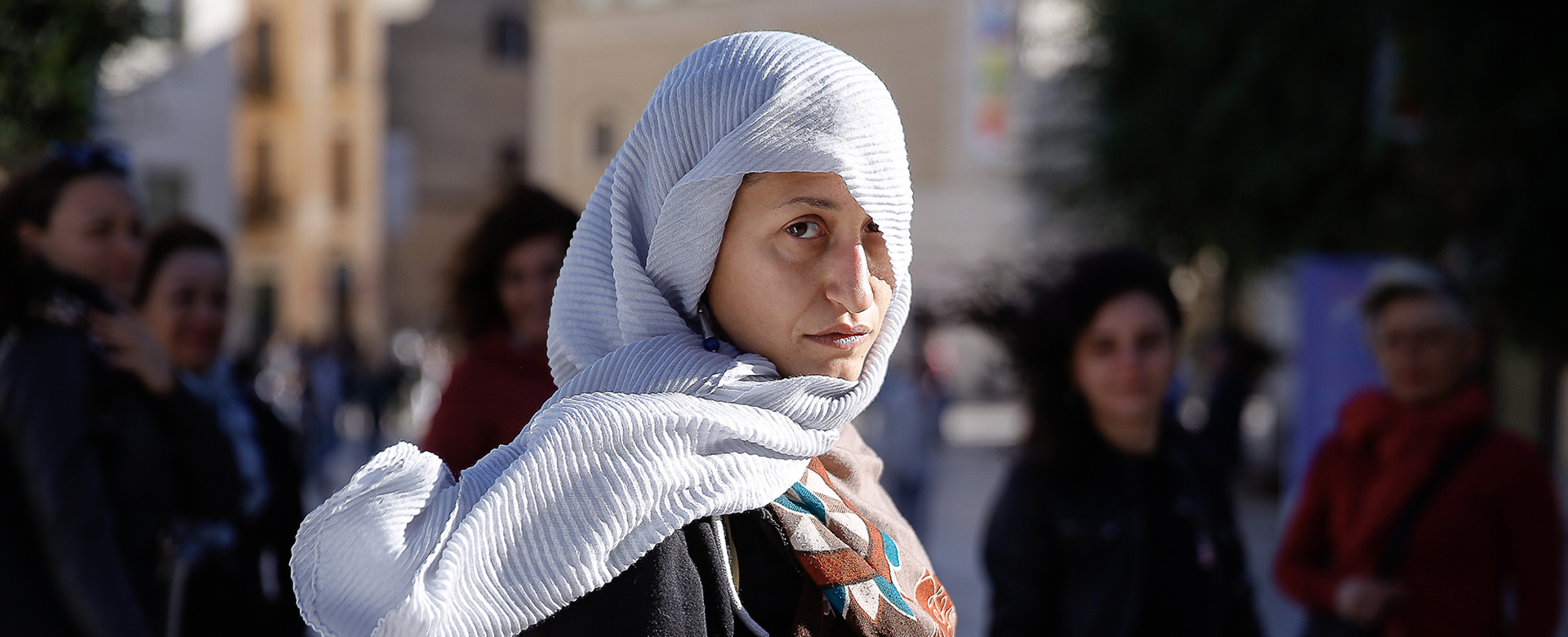 The Beautiful Shame
The Beautiful Shame is a performance project which lies somewhere between theatre, video, dance and music, taking its cue from the meeting that Palmiro Togliatti held in Matera on the 1st April 1948, when he defined the health and hygiene conditions of the Sassi di Matera "a national shame". Carlo Levi, in his Cristo si è fermato a Eboli (Christ stopped at Eboli), several years earlier, had highlighted the tragedy in which the approximately 20 thousand inhabitants of the Sassi lived, but also the infinite "beauty of Matera".
We used this oxymoron as our starting point: can shame be beautiful? In the case of the history of the Sassi di Matera: yes. Matera's shame is beauty. In Matera, the people who, because of their living conditions, put civilised Italy to shame were at the same time creators of beauty. So it is from this oxymoron and from this narrative that the project will extend its field of enquiry and narration to the current "beautiful shame" of Basilicata, Italy, Europe and the world.
If, in 1949, Adriano Olivetti suggested safeguarding the beauty of the Sassi, protecting its inhabitants, mainly farmhands and builders, with plans for residential improvement and by allotting them land that would grant them a dignified job and way of life, what are the current proposals for getting out of today's shame?
From the "beautiful shame" of the Sassi, the project will deal with current "shame". First and foremost, the flight of people from poor countries, characterised by civil wars or military dictatorships. It will deal with women and children, who, in the search for a new life in Europe, ever more often meet their deaths, drowning in the Mediterranean, now the graveyard of Europe. The Italian region which takes in the highest number of migrants compared to its resident population is Basilicata. We will narrate this flight by using political refugees who live in reception facilities in the southern parts of Basilicata, and who the project aims to "train" together with others, according to the "codes of theatre and of music".
The event will also narrate the flight of the Byzantine monks in times gone by, who, following the iconoclastic laws of 726 issued by Leo III, set off from the East only to land on the coasts of Southern Italy. Around 50 thousand of these monks disembarked on the Metapontum coast and sailing up the then navigable rivers of Basilicata, made their way inland. Sailing the Bradano, and then the Gravina, they arrived in Matera. Here they started to live in the caves and to paint them. Sailing up the Agri and then the Sauro they arrived at the caves of Guardia Perticara. In this project, the ancient village of Guardia Perticara, which today boasts a"bandiera arancione" (orange-flag honoured) making it one of the 200 most beautiful villages in Italy and amongst the 6 most beautiful in Basilicata, takes on a central role.
Coproduced by
Centro Mediterraneo delle Arti
Project Partners:
Agoraut, Italy
Giallo Sassi Matera, Italy
I 5 Fiumi, Italy
Soc. Coop. Senis Hospes, Italy
Mauro Diazzi srl Modena, Italy
Shën Palji Arbëresh, Italy
Venue and Date *:
Show at Banxhurna in San Paolo Albanese 10th, 13th and 14th August 2019
(*) Dates and venues may be subject to change
To take part in this event and in any other event scheduled on the official programme of Matera European Capital of Culture buy the Matera 2019 Passport