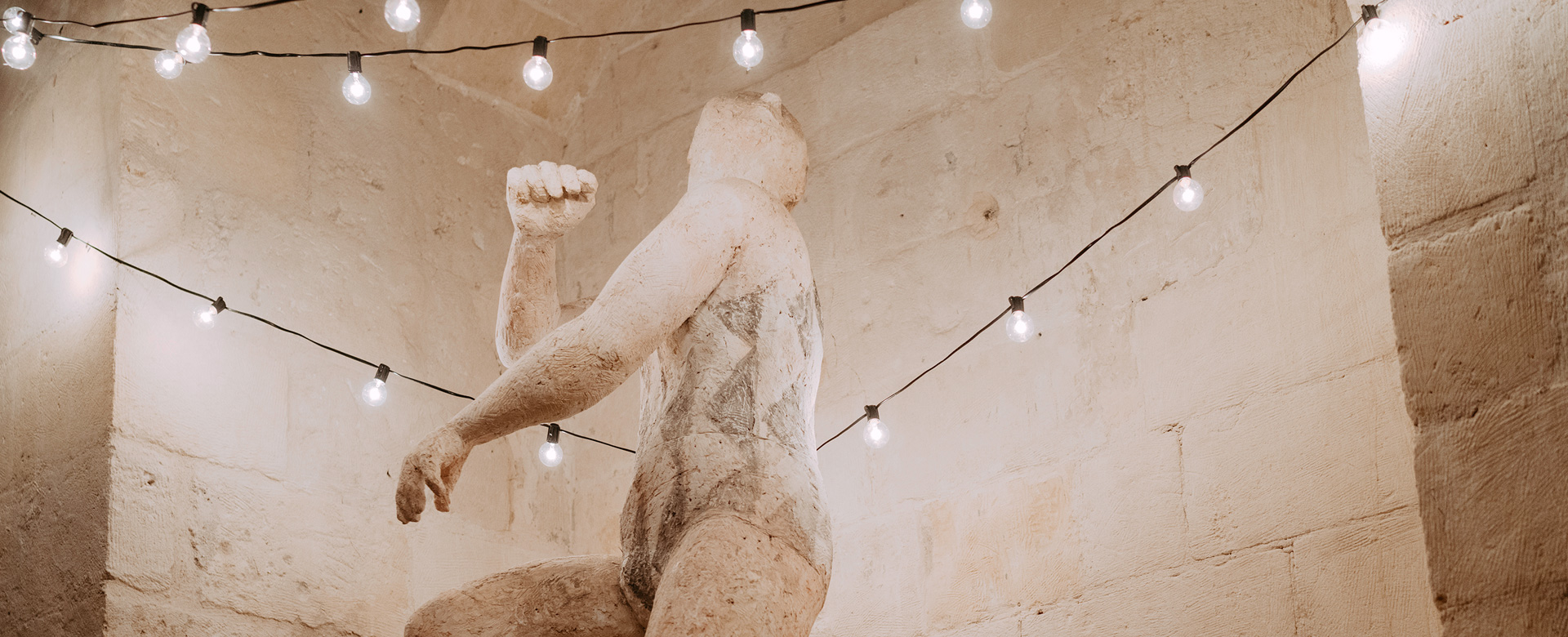 Circus+
Some stories can be expressed with a single word. The Latin word Circus, for example, meant 'circle', referring to the shape of the venues that originally housed these shows, made up mostly of carriages or horses.
Since then, the circus has changed a lot: it is closer to the world of dance and theatre, merging with the performing arts. What still remains, however, is the custom of the public to gather around in a circle, waiting to be amazed.
This will happen in Matera from 14th February to 17th March 2019. The public will gather around to watch the most stunning and exciting circus shows in Europe, in a journey that will be divided into five acts, dedicated to the issues of the Matera 2019 dossier. It will start from the link between tradition and innovation, with the performances of some historical circus tribes that will bring to life the result of the influences from various cultures and disciplines.
Water, sand, wind and other natural elements will be the protagonists of the second act, dedicated to the theme of change and transition.The artists' tools - real works of art - and the team spirit that characterises the best circus troupes will be the focus of the third and fourth acts, before the grand finale that, transporting the audience to the future, will show how technology can work its magic in the circus ring.
Artists:
Flavia Mastrella and Antonio Rezza, Italy
El grito, Italiy
Phia Menard (Compagnie Non Nova), France
Ziya Azazi, Turkey
Cecile Mont Reynaud (Compagnie Lunatic), France
Martina Nova, Italy
Jörg Müller, Germany
Okidok, Belgium
Groupe Acrobatique de Tanger, France
The Black Blues Brothers, Italy
Hisashi Watanabe, Japan
Conservatorio Statale di Musica "E.Duni", Italy