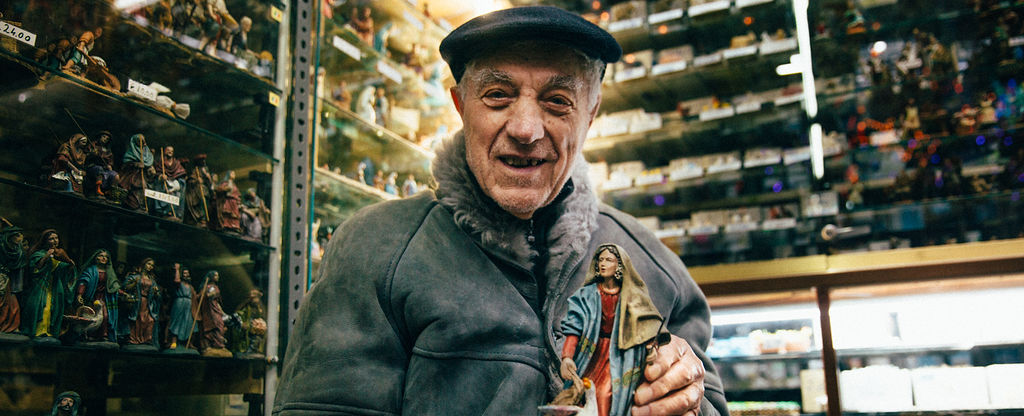 The Christmas Of New Europe. The Route Of The Nativity Scene
It seems incredible, but in Castronuovo di Sant'Andrea there are actually 250 cribs from all over the world. You can find them in the churches, caves, cellars, and abandoned houses. Most of them are kept in the Vanni Scheiwiller International Crib Museum in the medieval district of Manca. Four hundred years of history and art and craftmanship masterpieces are concentrated in just one town.
To make this amazing itinerary even more fascinating and bring it up to date, twenty famous contemporary artists from different countries will interpret Christmas in the exhibition Christmas in 21st Century Art.
This is the catalyst for a virtuous circle of initiatives and active participation, involving residents, visitors, students, artists and performers.
Internationally renowned artist Assadour, and Raffaele Pentasuglia, a well-known craftsman from Basilicata, will lead the REVIVAL COURSE and make objects in the old workshops, abandoned houses turned into workshops, in the reception centres, and in foster homes together with children and students. In the town's main church artist Anna Addamiano will perform a brand new Christmas play. Blas Roca Rey will read THE STORY OF AN ANCIENT MYSTERY, a collection of poems and Christmas stories. All accompanied by the sound of local bagpipes welcoming the visitor to a communal party to revive the magical atmosphere of Christmas in all the languages of the world.
Realized in co-production by
Municipality of Castronuovo di Sant'Andrea for Capital for one day