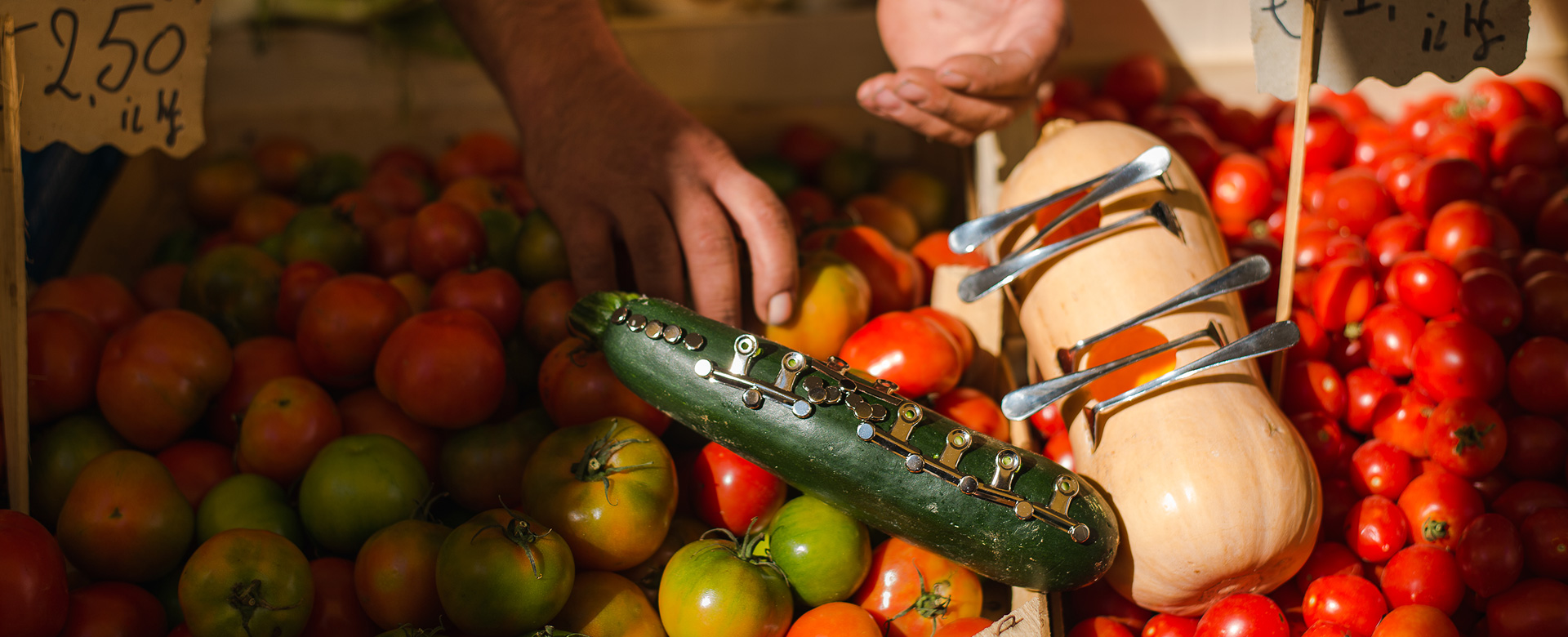 Edible Orchestra
By 2050 the Earth will have 9 billion inhabitants. In other words, there will be 9 billion mouths to feed. Edible Orchestra's role is to talk about food not only as an emergency, but above all as an indispensable asset for the wellbeing and economy of a community, as an incentive to be accountable, widen your horizons, care for the environment and look to the future.
This is mainly achieved through music, because the Vegetable Orchestra from Vienna will be coming to Matera, in a unique experiment in the world.
Imagine a group of musicians playing musical instruments made with seasonal fruit and vegetables from a local market: this is the sound of Vegetable Orchestra – a stick of celery, a tomato and a cabbage as you have never seen them before, or rather, heard them. Two food-performers from the south of Italy, Nick Difino and Don Pasta, will set up an auditorium across Matera, where once a neighbourhood developed, a fascinating form of cooperation and solidarity in the life of countryfolk.
In addition to the concert, Edible Orchestra will invite Italian and European artists to join in and call for action from the citizens of Basilicata with workshops and performances.
Artists:
Vegetable Orchestra, Austria
Nick Difino, Italy
Don Pasta, Italy
Stefano Liberti, Italy
Federico Valicenti, Italy
Fabio Ciconte, Italy
Sponsor:
Coldiretti Basilicata