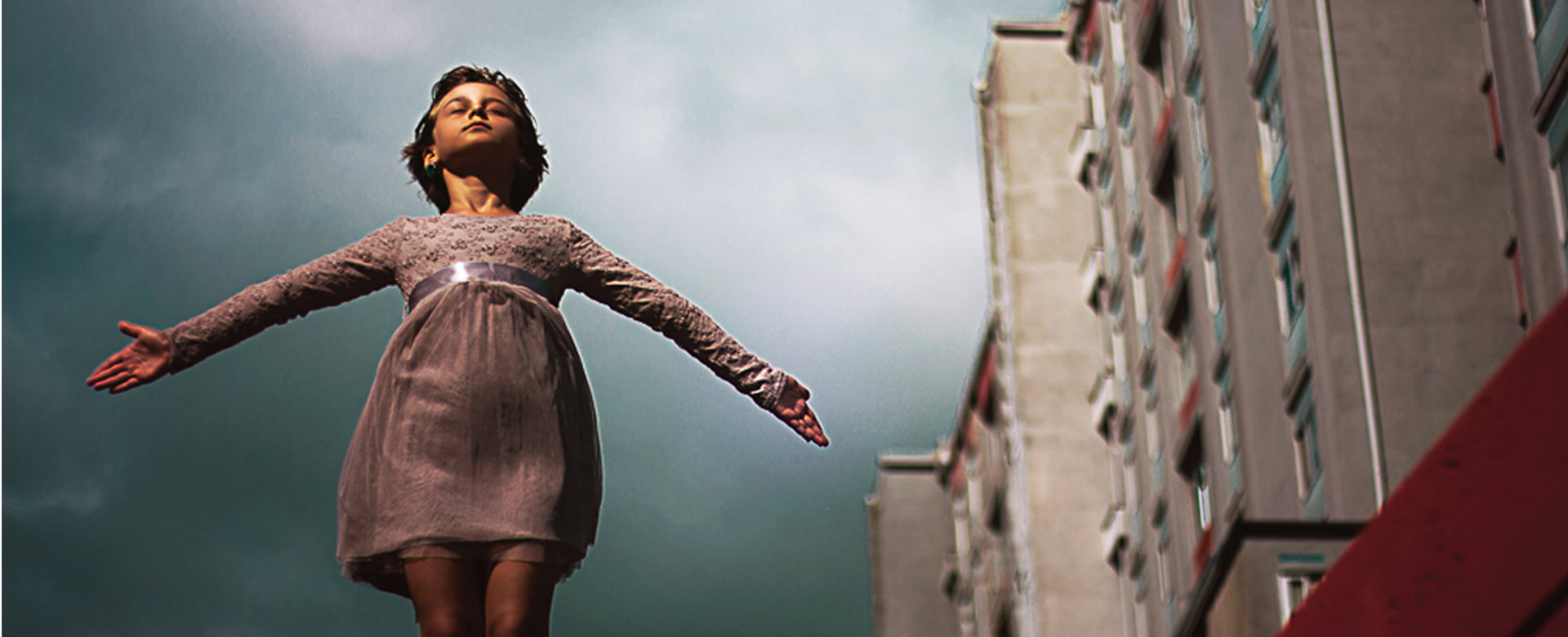 Aware
AWARE, from the neighbourhood that since 2012 has housed the premises of the Gommalacca Teatro company - the Cocuzzo district of Potenza, with its concrete Ship - is characterised by the conception of a travelling theatre, La Nave degli Incanti (The Enchanted Ship): a spectacular street machine travelling along the Basentana highway, circulating the multiple and constantly changing identities of contemporary Lucania, collected during the research/action phase and reinterpreted by the artistic direction of Carlotta Vitale, directed by Mimmo Conte and written by Riccardo Spagnulo.
La Nave degli Incanti is the five-stage journey of Sofia, a little girl who does not want to sleep, and a lost fish, on board a Ship that travels across landscapes, communities and the stories of a land full of mystery and marvel. Accompanied by a crew that is ready for adventure, the protagonists come across magical characters and puzzles to solve.
There are five communities involved in the implementation phase of the project: Potenza, Albano di Lucania, Calciano - Garaguso - Oliveto Lucano, Ferrandina and Matera; all arranged along a perfect axis that connects and joins them in the journey to the European Capital of Culture.
They will be the ones who will host the five episodes of the theatrical show which, in the month of July, will cross them with its Enchanted Ship - always preceded, in each of the stages, by the Isola degli Incontri (Island of Encounters): a workshop-style gathering with the inhabitants and with the event attendees.
The project summarises, in the proposed content and tested methodologies, the last ten years of the company's artistic and pedagogical work, historically predisposed to use the practices and meanings of performing arts as a tool for the social activation and innovation of the territories in which it operates, often on a peripheral and marginal level compared to the large centres of cultural production.
Project Partners:
ReCollocal, Italy
Atelier Sudside, France
Scai Comunicazione, Italy
Comune di Albano di Lucania (PZ), Italy
Comune di Calciano (MT), Italy
Comune di Ferrandina (MT), Italy
Comune di Garaguso (MT), Italy
Comune di Oliveto Lucano (MT), Italy
Comune di Potenza, Italy
ANAS, Italy