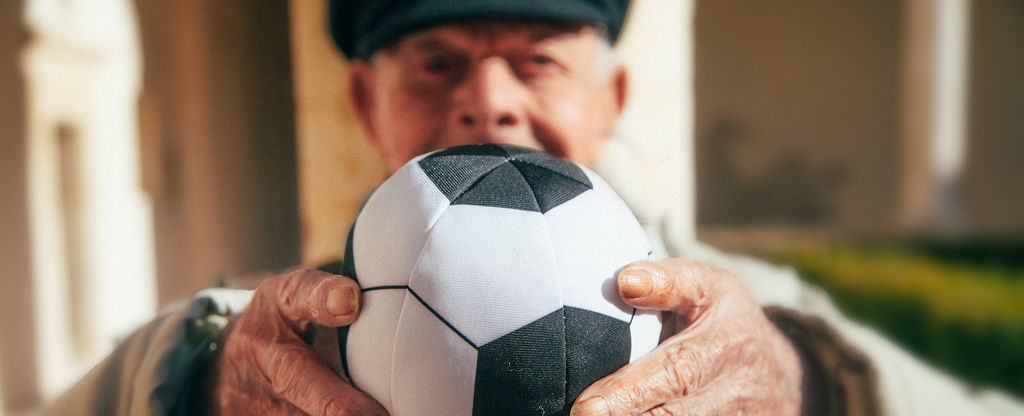 Think with your feet
The ball and books intertwine for a European event that combines football and literature. On the pitch of the Alfredo Mancinelli municipal stadium in Tito, four international writers (from Italy, Germany, England and Sweden) will compete in the 2019 edition of the Writers League.
After finishing their stint with the ball, the same participants will compete in the auditorium of the Cecilia creativity centre with football-themed stories, in a contest named 'The game of stories', based on an original idea by Marco Mathieu. To enrich the programme there will be screenings for children, meetings, mini-courses on writing and football, and more convivial moments with the local community, which will host some of the writers/players in their homes. The documentary 'Matti per il calcio' (Crazy for Football) will also be screened in the presence of the screenwriter Francesco Trento and two of the protagonists, which tells how some Italian psychiatrists used their intuition to obtain extraordinary results by using sports, football in particular, to help with the social reintegration of patients.
The Alfredo Mancinelli municipal stadium in Tito, where the Writers League will take place, will become 'a stadium to be read': a unique concept in which the most beautiful football phrases will be collected and reproduced in the stands and on the perimeter wall by local designers and young writers.
Realized in co-production by
Municipality of Tito for Capital for one day
Project Partners:
Progetto Popolare Soc. Coop
ASD Polisportiva Tito