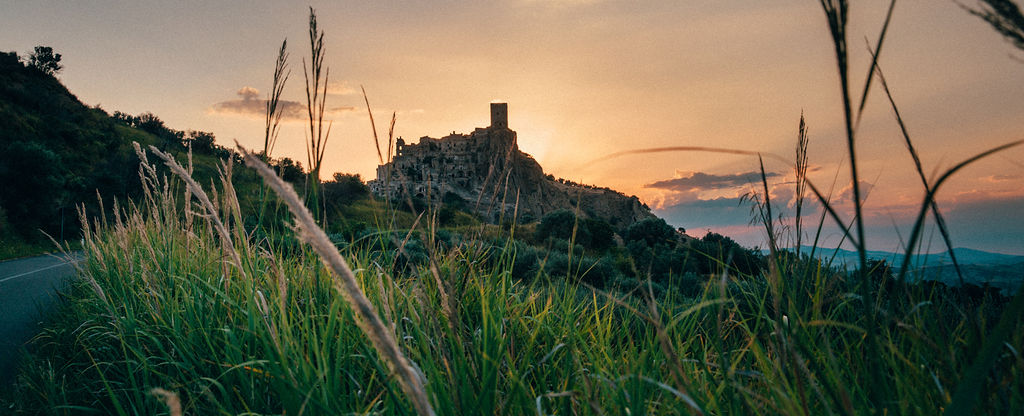 Yesterday, Today, Tomorrow In Craco
Landscape for Culture, art and research in Europe
A workshop to re-modulate the scenery, a new language to make it immortal.
The town of Craco invites artists, engineers and designers to talk about the colors, the sounds and the shapes of Basilicata's landscape. The idea is to organise a competition in order to select five professionals who will map the territory in a three-day immersion. After studying, the five candidates will be asked to turn the vision into a virtual representation of art and architecture.
During Autumn 2019 the projects will be exposed in the Landscape Architecture and Design Conference and presented in an exhibition along with a creative workshop. During this event the residents can discover, test and evaluate the success of their work, by experiencing the emotion of virtually knowing– according to the artist's point of view – a familiar environment. The works will be supervised by architect Franz Manfredi, an expert in Craco's history and by his colleague from Studio65, Franco Audrito.
Realized in co-production by
Municipality of Craco
for Capital for one day
Project Partners:
Craco Ricerche SRL