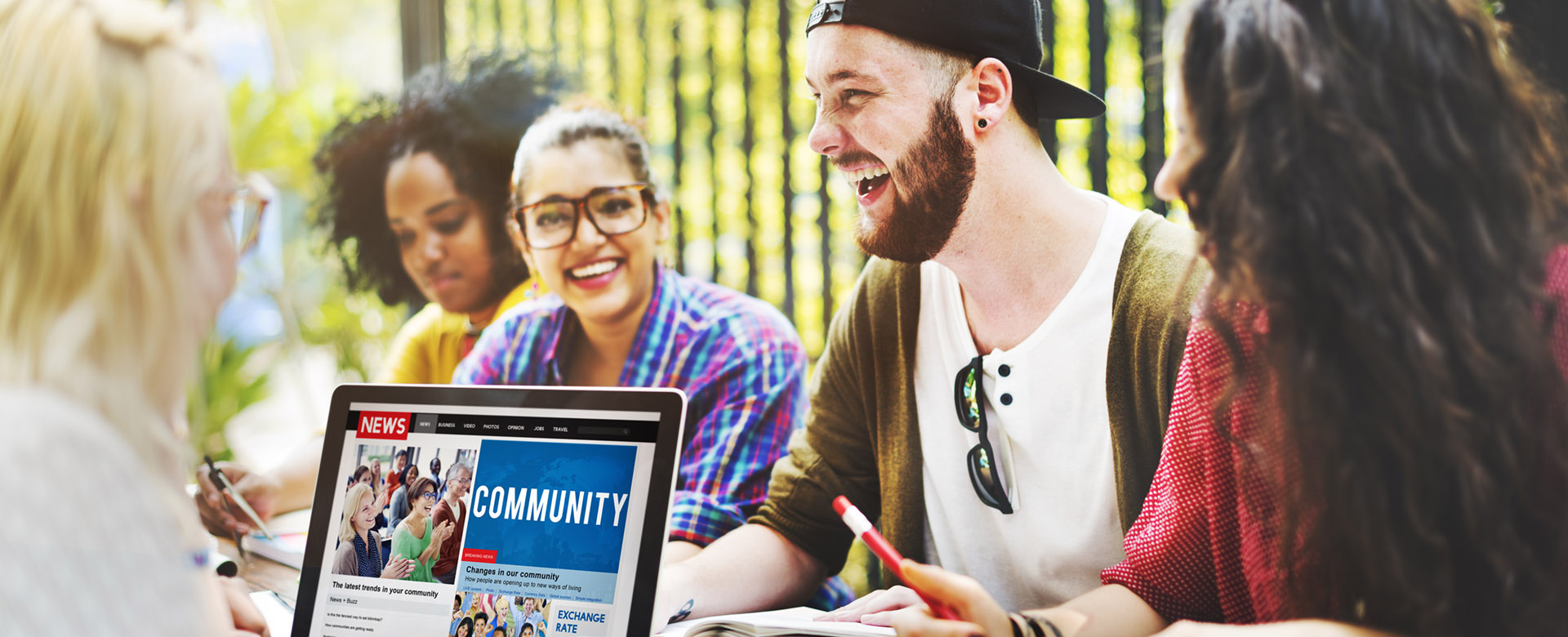 All Community Projects
All the selected projects have taken part in the Public Call process, which is divided into two parts. The purpose of the Public Call is to promote projects created from the community that are the outcome of an agreement among citizens and are conceived 'from below'.
During the first phase, project ideas will be developed in such a way as to structure them within community projects. The proposed actions build processes that promote the acquisition of new skills through cultural production and developing the opportunity – both locally and in Europe – of networking and creating relationships.
Project proposals may be submitted until 30 July 2019. The form available on the page dedicated to the community must be used.
Proposals prepared and developed with the support of the community and Matera 2019 may then access the second phase, when they will be presented by completing a dedicated form. This form must be requested from This email address is being protected from spambots. You need JavaScript enabled to view it. and sent to the certified e-mail (PEC) address This email address is being protected from spambots. You need JavaScript enabled to view it. no later than 14 September 2019. The Committee is scheduled to meet every two months to assess all projects delivered by the day before the meeting.
The following is a list of projects accepted to date:
Basilicata in ... Cammino di A. P. D. Il Carrubo Matera

C'era una volta ... il gioco" Il calcio balilla per la riscoperta dei "vecchi giochi di A.S.D. Matera Sport Tradizionali

Open Opera a Pietragalla di Accademia ducale centro studi musicali

Cena d'estate di Altra Dimensione

Danze sacre, ritmi e residenze da sud di ASD Capoeira São Salomão Roma

Dalla vergogna all'orgoglio - Racconti dalla Basilicata Arcobaleno di Associazione Agedo Matera

Festa del Libro - Bookcrossing in Piazza di Associazione Allopera

BARAKKA. Una casa con niente di Associazione ARCI Iqbal Masih

SeminiAmo: laboratorio intergenerazionale di riscoperta e condivisione di saperi di Associazione C.A.G. Spazio Giovani Genzano

Teatro diffuso di Associazione Connections

Parco degli angeli di Serra Rifusa di Associazione Comitato di Quartiere Serra Rifusa

Magna Grecia 2019 di Associazione culturale "IdealMente"

L'incisione in piazza di Associazione Incisori Grafica di via Sette Dolori

ONDA PRIDE PER MATERA PRIDE 2019 di Associazione RiSvolta Matera

La Fontana di Alpe & il mito della Felicità di Associazione Santa Maria della Rocca - Onlus

Torneo inclusivo di calcio spontaneo tra i sassi e le comunità di Associazione Tam Tam animazione

A Matera si giocava così, giochi di una volta, giochi di strada di Associazione Pro Loco della città di Matera tra Storia Cultura e Tradizioni

Aversi a cuore di Avis Comunale Vietri di Potenza "Carmine Pascaretta"

CreaImpara di Cooperativa Sociale L'abbraccio

Regenerace 2049 di Generazione Lucana

Viaggio di sola andata di Gruppo teatrale amatoriale "L. Tajatrist"

Okkio all'acqua di Gruppo volontari per l'ambiente - Matera

La corsa dei poveri cristi di I poveri cristi

Cineforum in Periferia di Il Quartiere si muove

"Se i Sassi potessero raccontare"(if stones could speak) di Lettura attiva di Matera

1979-2019: un sogno chiamato Serie B quarant'anni dopo di Matera Calcio Story

Di notte nei Sassi: Camminata (Nordic Walking) alla ricerca di luci, suoni e sapori di Matera Cammina

CompostiAMO Matera di OpenLab Matera

FutureStreetLights di Pro Loco Castel Lagopesole

Salute mentale di comunità - LABIN laboratorio inclusivo di Progetto Popolare Cooperativa Sociale Onlus

Ospita un artista: "Rotondella e la sua gente - People and Landscapes di Le Vorie

La "Questione Meridionale" e il Brigantaggio lucano: il divario tra Nord e Sud di S.E.T.A.C in Europa

Stato di Noia di Stato di Noia

Dialetto tursitano, una risorsa di Tursah

La città di Matera incontra "Cristo si è fermato ad Eboli" di Carlo Levi di Unitep - Università della terza età e dell'educazione permanente

Grotta di Cesare... tornare alla fonte di una comunità di Vietri e la Movida

Gran Torneo dei Quartieri - Sfide di Pallavolo di Volley Academy Matera ASD

Ludopark - Basilicata In Gioco di Zio Ludovico